Best 14 Sugar Daddy Websites in UK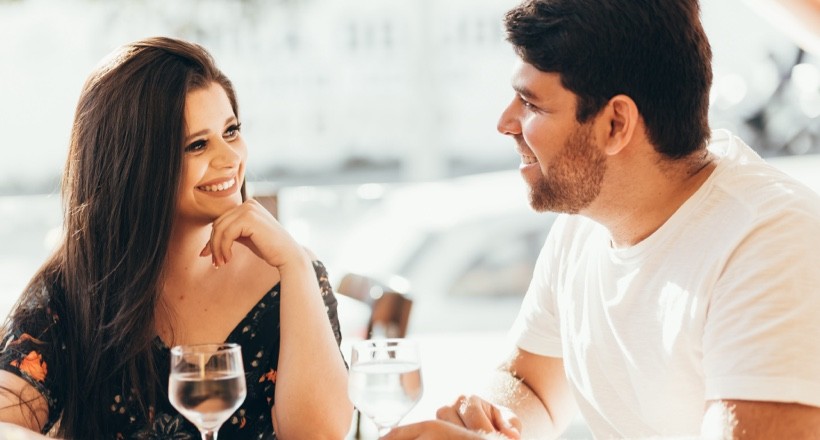 Best Sugar Daddy Website In UK: Which Site To Choose in 2023?
Are there any online dating apps or sites that accept sugar babies and sugar daddies from the UK? Yes, there are a lot of them, and we have both the best global and European platforms on our list. Each is special in its own way—so read our brief reviews, set your priorities, and choose the best sugar daddy website for you.
#1. Secret Benefits - 9.8⭐
Users: 17+ million monthly visits
Features: messaging, Secret Albums, video verification
If you google 'sugar daddy UK website,' this platform will be the first on Google search results. So, let's start with the most visited sugar daddy site—SecretBenefits. It was launched in 2015, that's much later than, for example, WhatsYourPrice.com or Ashley Madison, but currently, it has more members than these recognized industry leaders. What's the secret? Well, it became the most visited sugar dating site for a reason, or for plenty of important reasons, to be exact.
First, it's one of the platforms that don't let you sign up without providing your real photos. The platform is well-moderated, so you can't just upload a stock photo of a hot girl or a guy or steal it on social media—the algorithms work well enough to spot such pictures. On top of that, most profiles on this sugar daddy dating site are verified. Members can upload verification videos, and the best thing is other users can watch them for free. So, though there's no video chat, you can still see your potential partner before you spend credits on sending a message to them. Speaking of messages, there's no need to pay for each message you send to someone—you spend 10 credits once and can enjoy chatting with this member as often as you want. All this, along with the great dating pool, makes Secret Benefits the best sugar daddy website in UK.
#2. Ashley Madison - 9.7⭐
Users: 10+ million monthly visits
Features: Discreet photos, Priority Mails, priority support
AshleyMadison is a unique sugar daddy site. Initially, it wasn't a sugar platform. Ashley was launched as an affair website for married men and women or singles who aren't looking for exclusive relationships. Of course, over 20 years ago, it was pretty shocking, but the fact is that the site quickly became incredibly popular. In 2015, there was a data breach, but the company could improve its security system, and now it keeps gaining new and new members. However, there was another significant change—the site transformed from the affair platform into a platform where people are looking both for affairs and sugar arrangements. Though it isn't the first site you see after googling 'online sugar dating UK', it's definitely worth your attention.
If a sugar baby decides to join it, messaging will be completely free for her. Moreover, there are only around 20% of women on the site, so it's one of the rare sugar daddy apps and websites with less fierce competition for female sugar babies. Men, in turn, can also join for free, but they need to pay for messaging. Fortunately, the costs are reasonable, and you can unlock a conversation and stop paying for messaging with a particular member. There are some special features for sugar daddies, too. For example, they can send Priority Mails to make sure a sugar baby will definitely notice them.
#3. WhatsYourPrice - 9.6⭐
Users: 1+ million monthly visits
Features: Messaging, profile verification, first date bids
If you want to find a sugar daddy in UK and get paid for dating soon, this platform may be exactly what you need. WhatsYourPrice is a revolutionary sugar daddy site in a way. If you ask an experienced sugar daddy what he's tired of, he's likely to mention that it's long conversations about the cost of the first date, guarantees, and well, canceled dates. A sugar baby, in turn, is likely to note that she met a lot of Salt and Splenda daddies and doesn't want to get scammed again. What's Your Price is the best sugar daddy site for such sugar daddies and sugar babies just because it offers a great solution for both parties. On this platform, benefactors can place bids on first dates, and ladies are free to accept them or not.
If a sugar baby agrees to go on a date but cancels it, a man gets a full refund. If she doesn't accept it, again, a sugar daddy gets his money back. A sugar baby who goes on a date gets money through the platform, so there's no need to pay her extra fees, unless you discussed it before a date. The good news for sugar daddies is also that the average cost of such dates is around $150 (£98). Of course, it largely depends on the city and a sugar baby, but it's still twice lower than the amount of money sugar babies on other sites usually expect to get, but this is definitely one of the best UK sugar daddy sites overall.
#4. SugarDaddy.co.uk - 9.5⭐
Users: 627 thousand monthly visits
Features: Winks, likes, private and public photos, video verification
Wonder how to get a sugar daddy UK without getting scammed and wasting time on catfish? SugarDaddy.co.uk is actually one of the safest sugar daddy sites on the web. It's not only a niche regional platform that allows users to narrow the search and find matches in the United Kingdom easily but also one of the best-moderated sugar daddy websites with lots of verified accounts. If you feel that you are ready to start sugar relationships, you will not have to worry about meeting a catfish—you can choose verified sugar babies and sugar daddies and watch their verification videos even as a non-paying member.
But what else does this sugar daddy website have to offer? Profiles of both beautiful women and wealthy men are also very detailed—you'll hardly find an account without at least 6 photos and pretty detailed self-description. You also don't need a premium account to view profiles, use the advanced search feature, view public photos, and contact the support team. Sugar daddies, however, need to upgrade to read messages sent by sugar babies, get priority support and boost their accounts to get more attention from the most attractive sugar babies (it's not that necessary though, the sugar daddy/sugar baby ratio is around 70% to 30%).
#5. SugarDaddyMeet - 9.6⭐
Users: 600 thousand monthly visits
Features: Profile verification, messaging, commenting on profiles
Some may argue that other sugar daddy websites from our list have more users, but there is one important thing to consider—unlike other platforms, including the best sugar dating sites, SugarDaddyMeet doesn't accept members from 50+ or hundreds of countries. This platform is designed exclusively for singles living in the twenty richest countries of the world. A regular sugar daddy app or site that has a lot of members worldwide may be more useful for traveling people seeking a sugar relationship, but platforms like Sugar Daddy Meet work better for those who want to meet the best sugar daddy or a sugar baby in their area.
But what else can SDM offer to someone looking for mutually beneficial relationships?
This is one of the top sugar daddy sites with lots of verified accounts
It's one of the best-optimized platforms with a clean interface
There is a great advanced search that doesn't miss real matches
And finally, it's one of the rare platforms where a sugar baby or a sugar daddy can not only just view profiles but also read and leave comments and testimonials.
#6. VictoriaMilan - 9.4⭐
Users: 413 thousand monthly visits
Features: Blog, panic button, private photos, messaging
Victoria Milan is pretty similar to Ashley Madison—an affair website that transformed into a half-sugar daddy website. The same happened to Victoria—it was launched and advertised as a platform where married people could find boyfriends and girlfriends and have those discreet extramarital relationships, and now it's also a platform where married sugar daddies are looking for sugar babies without fear of getting caught.
Just like Ashley, it allows sugar babies and sugar daddies to create secret albums and blur their photos. Users who sign up for the site also don't have to provide their real names or other details that can help recognize them. We mentioned there's a panic button, and that's actually a great feature for those who don't want their spouse to accidentally see their screen when entering the room at the wrong time. The name of the company also won't appear on a billing statement, and the team of Victoria Milan guarantees that your privacy and protection of your personal information is their top priority. As for the rest, there are some good old yet useful features like messaging, virtual gifts, and extended search.
#7. EmilyDates - 9.4⭐
Users: 1.4 million monthly visitors
Features: Messaging, virtual gifts, advanced search
What if a sugar daddy or a sugar baby is looking for a sugar relationship worldwide? On EmilyDates, finding a foreign or a local sugar partner is easy. This sugar daddy site doesn't restrict access in most countries, so sugar babies and sugar daddies can look for matches anywhere, from the United States and the UK to Australia and Ukraine. By the way, those who look for the best sugar daddy app for Android can download Emily Dates official app—unfortunately, there's no application for iOS, at least for now.
As for the site itself, it's super user-friendly. Everyone can join for free, and though it takes some time, you get that detailed, effective profile as a result. Though there are plenty of free features, it's not the place where you can get sugar dating services for free. Messaging, profile boost, and some of the search filters are available only to paying sugar daddies. Most profiles are detailed, and the best thing is all sugar babies note what they are looking for, we mean, what kind of financial compensation, and some even provide precise information on the amount they'd like to receive from a sugar daddy (a monthly allowance or PPM).
#8. Rich Meet Beautiful - 9.3⭐
Users: 1.7 million monthly visits
Features: Messaging, advanced search, sugar baby app
RichMeetBeautiful, which is also known as EliteMeetsBeauty, is one of the most popular websites for those who are looking for a sugar daddy or a sugar baby online. It has one of the largest numbers of members and some great special features. There are a lot of beautiful women that a sugar daddy can meet in nearly any area, and though not all profiles are that detailed (some girls skip self-descriptions or add just a few phrases), you can at least distinguish sugar babies and sugar daddies who are really motivated to find a rich guy or a younger woman from those who may not be interested in it that much. By the way, members can also verify their accounts by phone number.
It's a premium dating site that has a lot of free features, though. In particular, members can browse profiles, view public photos, see who visited their profiles, get likes and like profiles, use search (by the way, there are even more filters than on the best sugar daddy sites that we've reviewed before) and the support service. Sugar daddies who upgrade their membership plans and purchase some credits can also send virtual gifts with messages to ladies (they aren't so expensive) and have conversations in live chat.
#9. SugarDaddie.com - 9.1⭐
Users: 145 thousand monthly visits
Features: messaging, forum, advanced search, great moderation
SugarDaddie.com is one of the sugar daddy sites that doesn't offer free membership for women, and that's one of the reasons why it has fewer sugar babies. However, it's not exactly a drawback—the gender balance on the site is nearly equal, which means that there is less fierce competition for ladies. Moreover, a sugar daddy can be sure that a woman is really interested in starting a sugar dating relationship.
Here are a few important things you should know about the site. There's only one premium plan, and the price starts at around $22 (£18) per month (no credits, just a monthly fee). A non-paying sugar daddy or a sugar baby will be able to use a limited number of features, in particular, browse profiles and photos, use search, read posts on forums, read the messages sent to them, and edit their own profile. There is a one-week trial for those who want to test the premium features, in particular, send messages to other members, post something on Forum, and have instant chats. Though profiles are not super-detailed, they are real as moderators manually check all the pictures and information.
#10. Zoosk - 8.9⭐
Users: 14.8 million
Features: Incognito mode, Smart Picks, chat, likes
Zoosk is not exactly a sugar dating site, but it's a site where people look for different types of relationships. Do you want something casual? No problem, there are lots of people looking for dating with no strings attached. Do you want to find someone for a serious relationship? Again, there are members who are looking for long-term relationships on this site. No wonder such a diverse community is constantly changing and is affected by the newest trends. No, a member can also find a sugar baby or a sugar daddy on this site. It can take more time, but it's still possible, and many sugar daddies and sugar babies choose the platform because it has some great features and reasonable prices.
There's no free messaging, but there are free smiles and hearts that members can send each other to let other users know they're interested in having a conversation. Moreover, there are also matching services; in particular, all members have access to the so-called Smart Picks. Married sugar daddies, in turn, can use the Incognito feature to hide their identities. Live chat on Zoosk works pretty much like on any other sugar dating site or a regular dating site, but it works properly, too.
#11. CougarLife - 8.9⭐
Users: 120 thousand monthly visitors
Features: Messaging, priority mails, gifts, profile boost
CougarLife is definitely one of the most special sugar dating sites. As you have probably already guessed, it's not a sugar daddy app or site—it's the platform designed especially for sugar mommas and young guys looking for benefactors (of course, there may be female SBs, too, but most sugar babies on Cougar Life are men, and currently, they outnumber women).
Every adult user can join the community for free, by providing some basic information and adding a photo (which is optional, members have an opportunity to do it later). However, newcomers can use the limited number of features. Those who want to use premium services need to buy credits. Non-paying users can only create an account, edit it, view profiles and send flirts, while paying members can also read and send messages, send gifts, boost their accounts and send priority mails. The last two features are especially useful for sugar babies who want to get an advantage over their competitors. By the way, sugar mommas and sugar babies looking for some extra privacy can also hide some or all of their photos and grant access to them only to members they like. Users of the site also don't have to provide real names or any other details like a phone number when signing up for the site.
#12. MySugarDaddy.eu - 8.7⭐
Users: 286 monthly visits
Features: Sugar dating game, kisses, extended search, support, live chat
MySugarDaddy is not the largest sugar daddy website, but it's still one of the best sugar daddy websites for those who live in Europe. It works for everyone who's looking for sugar daddy relationships and accepts both male and female sugar babies. So, what's special about this platform?
First of all, it's also a great sugar daddy app—the site is mobile-optimized, but most mobile users prefer to get the official MSD app on one of the stores. The site itself looks very modern, and registration takes just a few minutes (mobile or email verification is required though). The site is available in many European languages, including English, French, and German, and has a lot of members in the UK (more in bigger cities, but that's a normal thing even for the best of the best sugar daddy sites).
There are a lot of fun features to use. In particular, members can use the extended search with some interesting filters like contact preferences (flirt, sugar dating, traveling, etc.), send kisses, talk in live chat, and even play a dating game, which, however, is available only to members who verified their photo. That may seem a drawback to some but it's actually a benefit for everyone who's looking for a safe sugar dating site and wants to contact only real users.
#13. LuxuryDate - 8.5⭐
Users: 50 thousand monthly visits
Features: Messaging, verification by video, extended search, secret albums
Luxury Date is a new sugar daddy site, and though it's not as popular as some other dating apps and sites on our list, it attracts more and more rich sugar daddies and attractive female members monthly and is likely to become a pretty popular sugar dating platform over time. Why do we make such predictions? Well, first and foremost, it's a safe sugar website. Members can't just join by providing some very basic details—on this platform, you need to create a detailed account and provide real photos at the very beginning of your online dating journey.
It also cares about members' privacy—on this site, you can photos private or public and grant access only to the users you already know or like a lot. Still, all registered users can watch your verification video (yes, you can upload one to attract more matches), so in this case, you need to set your priorities. Of course, there's messaging and live chat, as well as an opportunity to send photos in private messages. There is no official dating app though, at least for now.
#14. Sugarbook - 8.4⭐
Users: 205 thousand monthly visits
Features: Messaging, favorites, extended search, Incognito mode
SugarBook is one of the relatively new sugar baby sites, but it's becoming increasingly popular due to its many useful features and great moderation. By the way, if you're looking for the best sugar daddy app, you can also try the official SugarBook app that is available both on Google Play and App Store.
As the name of the site suggests, it doesn't work for people looking for traditional relationships—this site is exclusively designed for successful men and younger women looking for mutually beneficial arrangements. Female members can use the site for free if they prove they're college students, but a wealthy man joining the community to find a sugar baby won't be able to use its best premium features, including messaging.
Registration is completely free, but the site is moderated carefully, so the account approval procedure may take up to a day. The number of free features is limited—members can only use search and favorite someone, but even the search will work only in your own country. The UK is on the list, but if you decide to find, for example, a miss travel sugar baby, you'll hardly succeed if you don't want to upgrade. There are some great features like Incognito mode and read receipts, and considering the moderation, quality of profiles, and special features, that's the place where you can have that great online dating experience.
Final thoughts
Finding a sugar baby or a sugar daddy online was a challenge about 10 years ago—now, finding a sugar dating website that accepts members in your country is super-easy. However, finding the best sugar baby app or site is still pretty difficult considering that the number of such platforms is growing year by year, and, to be honest, not all of them work that well. We have carefully chosen the best sugar sites for you, considering all the most important things, from financial security to profile verification, so just set your own criteria and join the platform that is likely to work best for you personally.