What Is Sugar Dating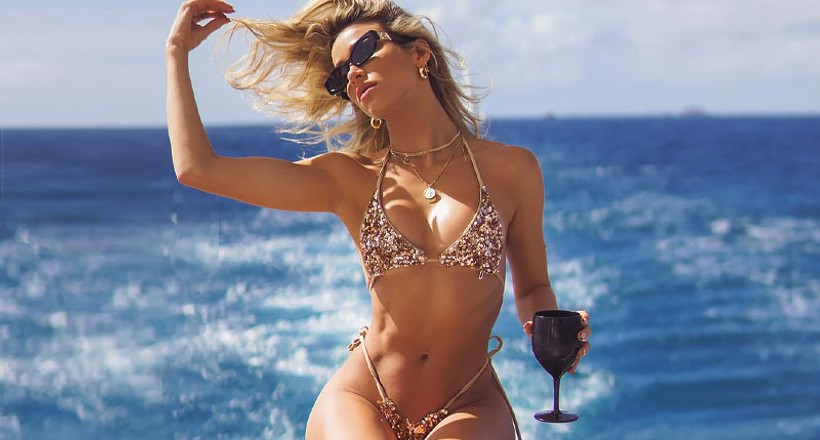 What is sugar dating? There are a lot of myths about sugar daddy dating, as well as stereotypes regarding sugar baby dating, although a lot of people say they know "all the truth" about it. In this guide, we will verify them all and provide you with the relevant information on sugar relationships as they are.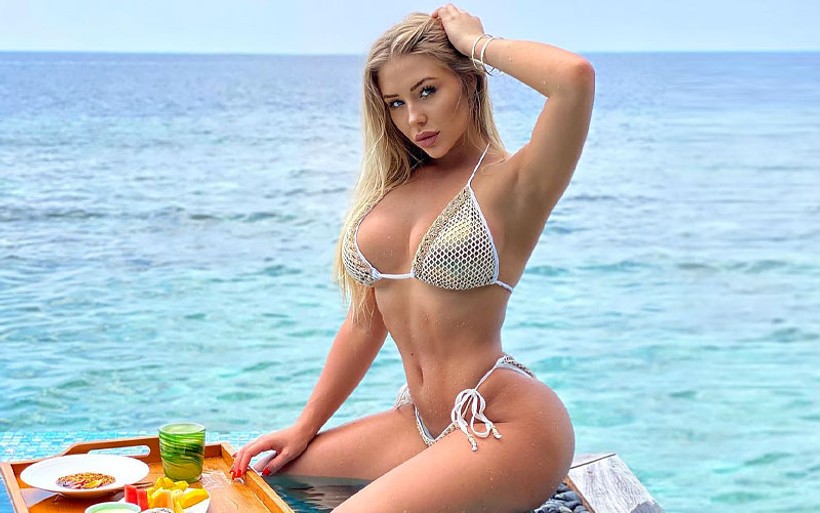 What is sugar dating and why do some people like it?
Many sources, including academic ones, describe sugar dating as a relationship based on mutually beneficial agreement (verbal or, in some cases, written) in which all terms of dating, considering both sugar daddy's and sugar baby's expectations, are covered. Sugar daddies' expectations are usually centered around the frequency of dates and intimacy, while sugar babies' expectations are usually centered around financial compensation and their responsibilities to daddies—and one of the reasons why men and women choose sugar dating is because it can give them what they need within the shortest possible time.
What else makes people try and choose sugar dating?
Understanding and meeting the expectation of the partner
Rules that the partners define before starting a relationship
Solving conflicts using the rules or a contract
Stability based on mutual benefit: a daddy and a baby need each other and usually enjoy that need as both get what they want
Sugar dating relationship: types and differences
Some may argue that financial compensations in exchange for intimacy are actually called sex work. But there are a few significant things that distinguish sugar dating from an escort or other similar illegal services, as well as from regular relationships. Let's take a look at the main types of sugar dating — this will help understand the difference between sugar and all other types of dating and also highlight the most common scenarios of relationships between "daddies" and "babies".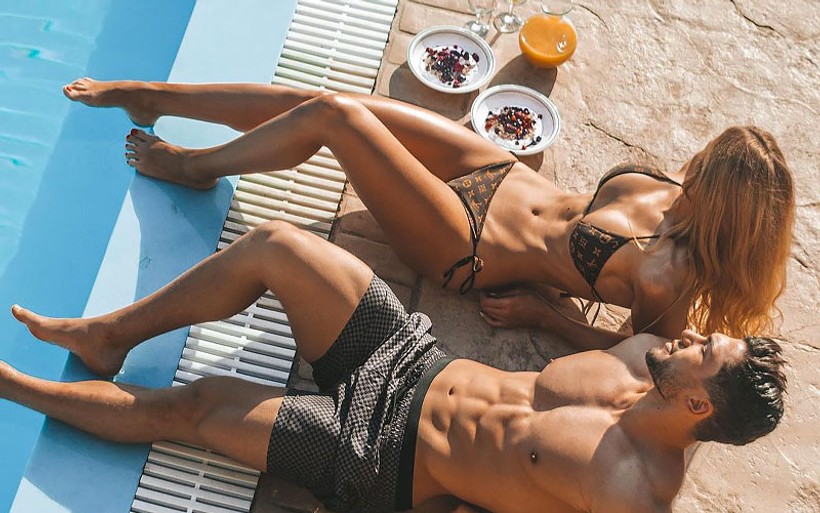 "Classic" sugar dating — includes a wide range of activities, and combines companionship and intimacy. In other words, women don't get financial rewards for sex — they are actually dating men: such relationships usually include conversations, regular dates, and mutual care and respect. However, it can't be also considered traditional dating, because sugar babies usually get financial support (in most cases, a specified amount) on a daily, weekly, monthly basis or on demand.
Sugar friendship — this is a rare type of sugar dating in which both parties spend time together, are involved in the same activities, support one another, have long conversations, and don't have sex even in spite that daddies still pay women in exchange for being the part of their lives.
Sugar friendship with benefits — includes friendship and intimacy. In general, this is very similar to being friends with benefits (there is no romantic context, yet there is constant contact) but one of the friends is financially supported by another one.
"Pragmatic love" — the last stage of sugar dating evolution — a "real" relationship that starts between a sugar daddy and a baby. To be honest, that rarely happens and even contradicts the idea of sugaring itself to some extent, but in some cases, the sugar relationship evolves into something much more serious and lasting.
Let's discuss the things that make sugar dating different from traditional dating and sex work in more detail, considering all these types of sugar relationships.
Is sugar dating legal or not?
As you can see, there are many types of sugar daddy dating. However, none of them is about sex work. No matter if it is more about friendship and sex, dating and sex, only friendship, it's not about just intimacy — so, it's not a play-for-pay arrangement.
Despite state laws vary, the MPC defines prostitution as engaging in sexual activity as a business. Hence, a person who engages in sexual activity as the result of social companionship is actually outside the realm of sex work. None of the types that we described above doesn't fall under the category of sex for money without including any form of social interaction and companionship.
The only exception is when a sugar baby's allowance is given to her on a per meeting basis, only for sex, and without any social companionship. In this case, both "daddy" and "baby" may be guilty of prostitution, but it is important to understand that such a kind of "cooperation" is not actual sugar dating.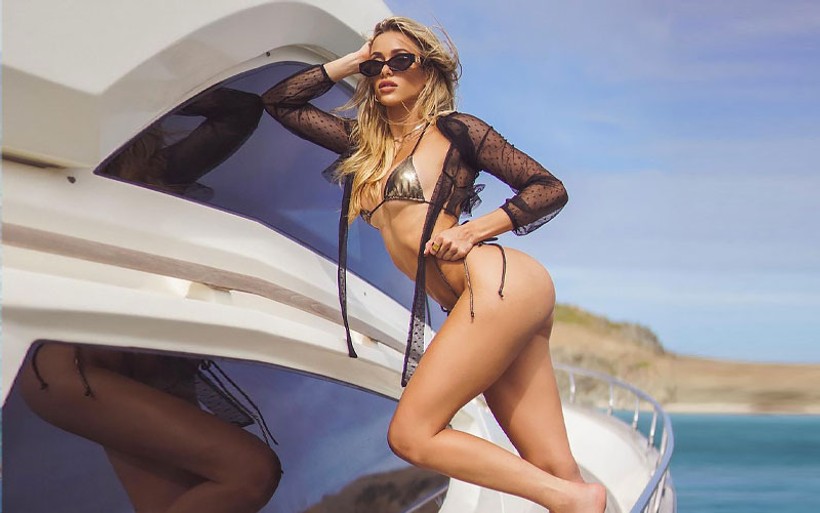 Sugar dating vs. dating & friendship
Of course, sugaring is not like traditional dating and friendship, too, just because money is always involved. It's a new kind of mutually beneficial relationship, and only the parties who start this relationship decide what it will be like. The only common thing that distinguishes all possible types of sugar relationships is sponsorship.
Sugar dating: How to get started
Generally speaking, there are two ways to start a sugar relationship. Some sugar babies and daddies note that they met their match through friends, but this may work only if people in your circle are also into sugar dating or at least accept this lifestyle. No wonder many SBs and SDs choose sugar dating sites. They work equally well for sugar babies who don't want their friends and families to know about their "hobby", and sugar daddies who want to find a match soon and without much effort. And this way is just perfect for married sugar daddies.
If you dream of becoming a sugar baby and need more detailed instructions, you will find them in this guide. If you are a successful man looking for young and beautiful sugar babies, take a look at some tips in this article written especially for you.
If you have already joined the sugar dating site, found a suitable match and are going to see your sugar daddy/sugar baby for the very first time, take a look at these tips — they will help you avoid common mistakes and have a really great sugar experience.
Sugar dating rules: essential things to consider
There are a lot of sugar relationship rules to follow — some of them are for sugar babies, some are for sugar daddies, and all of them are aimed at making the dating experience safe and as satisfying as possible. However, there are also the most essential, crucially important rules that work both for sponsors and those who are looking for sponsorship. They are as follows: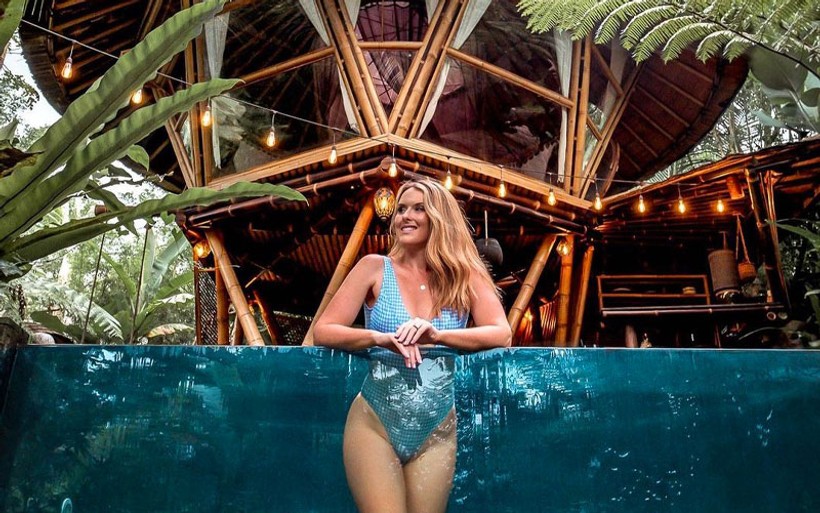 Be patient. Don't expect that you will find a perfect match right after you sign up for a niche site. You may interact with hundreds of men or women during a year, and date 5 of them. That's a normal "success ratio".
Be respectful. Disrespect will not make you a successful baby or daddy. If you act like you are buying a thing at a local store, babies will be avoiding you. If you act like a daddy owes you and must pay for your every move and smile, you will never find an SD. Remember that these are mutually beneficial arrangements based on respect and meeting expectations, including the general expectation of a troublesome relationship.
Discuss the conditions and keep your promises. Don't be shy — discuss the conditions in a polite, respectful manner. Not talking about money and sex is not such a good strategy as you can soon find out that you were expecting different things from this relationship. Always keep your promises — after all, you are free to end the relationship if something goes wrong, but following the existing terms of your agreement is a must, the basic rule of sugar ethic.
Bonus: Experiences of real sugar daddies and babies: Is sugar dating as good as it seems?
What is sugar dating really like? We highlighted the most important points in a detailed story of a real sugar baby who described her experience of dating sugar daddy in detail. We also provided a story of a sugar daddy who also shares his experience of being a successful sponsor of hot and young sugar babies.
Sugar Baby: "I've received gifts like shoes and clothing I never could afford"
The sugar baby says that she started to look for a sugar daddy just because she was frustrated with dating men in her city, and that's a very common reason for becoming a sugar baby for many women.
More importantly, she gives some really useful recommendations for babies:
She notes that if you want to dive into this lifestyle without knowing exactly what you expect from it, you'll hardly be satisfied with your experience.
If you are doing that for money and nothing but money, your dating experience will turn into something very, very stressful. But if you enjoy the process, the interaction, meeting new people, and don't make gifts your only priority, paradoxically, you'll not only get them from men but also have a great time.
Safety is another big issue — this lady notes that in this industry, it is completely normal to separate your identity from your real identity, but real photos without filters are much appreciated.
SB also says that men paid her $500 for a date, paid $400 restaurant bills and 5-star hotels, as well as bought her fancy designer clothes. Daddies can pay more or less — you can read about the SB allowance more in this article.
Sugar Daddy — "For three years now, I have been seeing one sugar baby"
Sometimes daddies find a sugar baby and stay with them for years. That's exactly what happened to a sugar daddy whose story we are going to present here. Nevertheless, he was dating many women before he met his ideal sugar baby, and he notes that sugar dating is similar to the endless honeymoon stage.
Women treat you well, there is a lot of romance, and you actually see yourself as a benefactor — the very fact that you make these women happier and help them solve their problem is quite a pleasant experience.
This sugar daddy notes that even for him, sex doesn't come first. Sugar dating is more about the things that were mentioned above — romance, new emotions, and companionship.
This sugar daddy gave 200-dollar per visit donations, paid for dinners, clothes, and other gifts. His current sugar baby (or rather sugar girlfriend) has a job and earns $45,000 a year, which is not enough to live in a separate apartment. Sugar daddy pays for her own condo, which makes her happy.
Note that starting a long-term relationship with a baby or a daddy is pretty rare, but it is possible. Many sugar daters note that this is the best scenario as you two are really close, know what you expect from each other, and have a lot of fun together without the permanent search for new matches and surprises.
Does sugar dating work for all? No, it doesn't. Can it work for you the same as for these two individuals? Consider the information that we provided in this guide and give the answer to this question. Remember, it must be honest — only in this case, you will have a decent and relaxing experience.