How To Identify A Fake Sugar Baby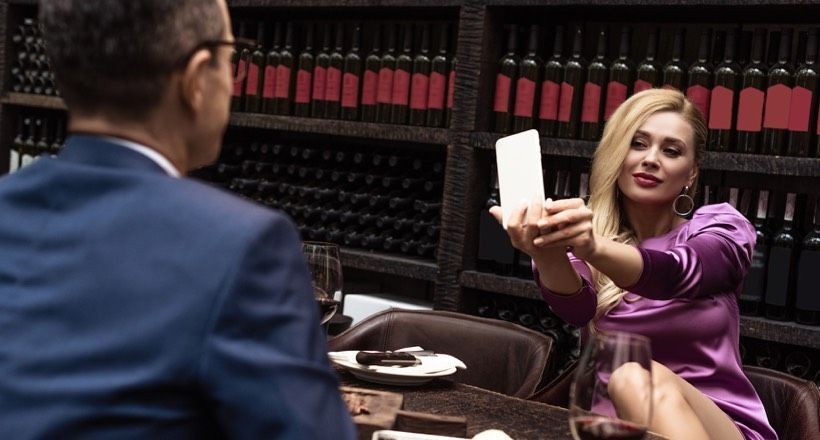 Is Your Sugar Baby Salty?
As you step into the Sugar world, chances are you may have heard about the Salt Babies A.K.A. the fake Sugar Babies (for newbies - what is a sugar baby ). These Salty Babies truly exist in the sugar world, and they are just after the money. In other words, they are scammers! Being able to identify these possibly fake Sugar Babies will save you a lot of trouble, especially wasting time and money. But how do you know them?
Constantly Demanding Money And Gifts
Salt babies are just interested in the money. They would start demanding for money before or after the first date. Don't even think about giving her money after the first meeting. Sometimes, they would act all nice at first before they start demanding too much. If your sugar baby starts acting weird and more concerned about the money, then that's your cue. She is salt, not sugar.
Creating False Problems
When a sugar baby starts telling you stories about how "her mother is sick in the hospital, and she needs money to pay the bills," or "how her brother got into some kind of mess, and she needs money to resolve the issue," all just to make you have pity for her, just know she is one of the fake ones.
She's Not Open and Honest
Does your Sugar Baby have a husband or boyfriend? Does she live with her parent? Is she a minor? (you don't want to get involved with a minor). These are questions you need answers to before you get on with the arrangement. While you don't need to pry into her personal life, you need these answers as Proof, at least for knowledge sake. And if your Sugar Baby finds it difficult to answer these questions, then something isn't right. Sugar dating is like building a romantic relationship with your SB so she should be honest, and not try to hide important stuff from you. By the way, have you already checked our guide on how to find a sugar baby where 6 main ways of fining babies discussed? It really can help you to understand basics of babies search and avoid troubles.
She's Commanding
Salty Babies are not loyal to their Sugar Daddies; they love commanding their SDs to take them on dates and send gifts. SDs with such kind of fake SBs find themselves battling between their tight schedule just to satisfy the demands of their Sugar Babies.
Fake Photos and IDs
Some fake Sugar Babies will use a well-edited, eye-catching photo to grab your attention on sugar dating websites. Don't fall for these cheap SBs; they are just too fake. By the way, have you seen our best sugar daddy websites rating?
Blackmail
Only a Salt Baby would try to raise a red flag to your wife, co-worker, or family just to extort money from you. Fake Sugar Babies can use any tactics just to get whatever they want from their Sugar Daddies. These are the kind of SBs you truly would want to avoid at all costs.
If you don't want to fall for these Salt Babies, then you should always use reliable and safe websites that have verified members. We have a list of the best and professional sites where you can meet serious Sugar Babies. It's worth checking!