Sugar Baby Scam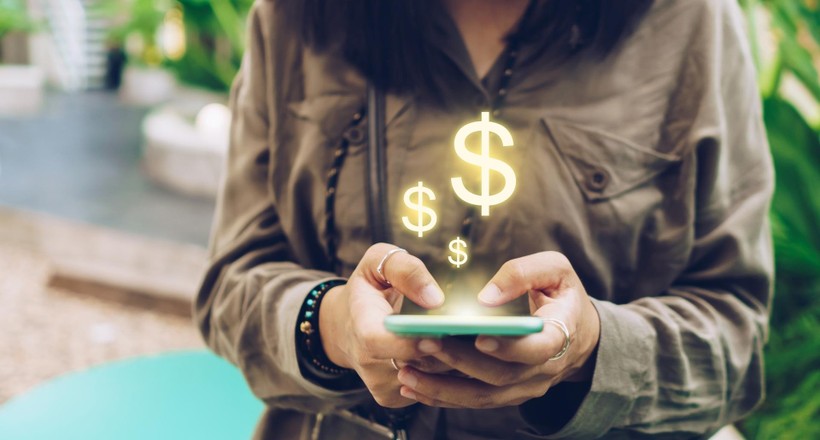 There are many discussions about sugar daddy scams on forums and websites. The truth is, there are actually a lot of schemes that scammers use to trick a sugar baby. But what about sugar daddies? Can they feel safe when looking for a sugar baby online?
Not completely. There is even the popular 'how to scam guys as a sugar baby' search query and the TikTok channels on the topic, so if you are a beginner sugar daddy and don't want to waste your money without getting any sugar, we recommend reading this text till the end—we describe here the all most common schemes and tricks fake sugar babies usually use.
Sugar baby scams: The most common schemes
There are 3 main scenarios that sugar daddies should be aware of, namely blackmailing, making a sugar daddy wait for a meeting forever, and catfishing. We describe each in detail below.
Blackmailing
Blackmailing is much more common than any other scheme. The thing is, there are not so many things that a sugar baby can use against a sugar daddy—she can't say that she will send money and then use a fake bank check or PayPal check to scam her potential sugar daddy without looking very, very suspicious. However, there is one advantage that women have and use—it's the desire of men to get a bit more intimate online.
Remember: if a sugar baby suddenly asks you to send nudes, that means it is a scammer; there is no exception to this rule. Here's what every beginner should know about the sugar world.
In a sugar daddy scam, a woman gets tricked by a "sugar daddy" who wants to send her money without meeting her in real life. That doesn't happen in the real world. In a sugar baby scam scheme, a woman talks about sex, asks to send nudes, and sends hers even if a sugar daddy didn't ask for them—it doesn't happen in the real world, either.
Avoid that
Refuse to send any explicit pictures of yourself if a sugar baby asks for them. If you are sexting with a girl who seems real and you do want to send her a photo, send it with no face and don't provide any information on yourself. Make sure there are no tattoos that can help recognize you. A fake sugar daddy can use a lot of different schemes, and a fake sugar baby can use this one, and blackmailing can make them more money than anything else. After all, how much are you ready to give a scammer to save your reputation and not let your partners see those pictures? Don't let this happen, especially if you're married and a sugar baby has your social media account.
Demanding money or presents before meeting
Many young women are dreaming of getting free money. Some of them become actual sugar babies, and some prefer to find a sugar momma or a sugar daddy who'll pay them literally for nothing. This is the most common type of Snapchat sugar baby scam and Instagram sugar baby scam, and the scheme is also widely used on other social media platforms.
The scenario is always the same—a very hot lady looking for sugar relationships reaches you, you talk, get a bit closer, she seems more and more attractive to you, and then she asks for gifts or money, promising she'll meet you next Friday. Next Friday, she delays the date because something has happened. The same happens every week.
Avoid that
The solution is simple—don't transfer money in advance and don't believe the multiple excuses. Remember that this scheme is real. As we've already mentioned that there are even channels that teach women to make a man spend money on nothing, telling ladies which excuses they may use, how to make a guy sympathize with them without having sex or even going on a date with them, and so on, and so forth. Yes, a woman may be 100% real, but a paying sugar daddy won't get any sugar anyway.
Catfishing
That's the most common sugar baby Tinder scam, but a sugar daddy can face the same profile on another dating app or on a social media network. You never know who's on the other side of the screen, and now, stealing a photo isn't even necessary—there are AI apps and programs that can generate photos of people who've never existed in the real world.
Avoid that
We recommend paying more attention to profile pictures of sugar babies, though. Make sure that a lady is wearing different clothes, have photos taken in different locations, and ideally, use Google image search to make sure pictures aren't stolen or downloaded somewhere on the web. Also, it's crucially important to meet new sugar babies in public places—you never know if she'll be alone, especially if you already discussed her PPM rate, and she knows you'll have a lot of cash in your wallet.
Portrait of a fake sugar baby: How to spot a scammer before and after a conversation starts
Generally speaking, all the scammers use the same approach to make a victim trust them. Fake sugar daddies, sugar mommas, and sugar babies use similar tricks—if you know them all, you can easily spot a fake girl you meet on sugar daddy sites or regular dating apps:
A sugar baby has fake photos on her profile, most are explicit (to attract as many men as possible)

Her grammar is bad, her bio looks weird, and she sounds like a foreigner in private messages

Unlike all real sugar babies, she doesn't mind starting with sexting and sharing her hottest photos (and she expects the same from you)

She asks for small cute gifts or money in advance to make sure you're serious about starting a relationship with her

A sugar obviously tries to gain your trust at all costs and doesn't mind if things are moving too fast

She constantly delays real meetings for different reasons, always giving empty promises
We would like to point out the main thing you should consider—a real sugar baby is careful, and she's looking for guarantees. She's motivated to meet you to find out if there's chemistry between you and if you can become a paying benefactor. If something contradicts this motivation, she's likely to be a scammer.
3 tips to protect yourself from a sugar baby scammer
Here are a few more principles to remember and use when looking for a perfect sugar baby online:
Being skeptical is a must—don't rush things if you see pictures of a hot woman, even if she's absolutely your type and has all the qualities and traits your dream partner is supposed to have.

Don't think that if you have money, there'll be nothing wrong with sending your potential sugar baby a cute gift or a small amount—don't waste your money, there's plenty of fish in the sea, meet the lady first.

Never share your personal information, including your last name and marital status (if a scammer can find your wife and do the screenshots of your messages and profile), let alone details that can give access to your bank account. When you're just chatting online, there's nothing that a sugar baby should know about you except for your relationship goals, interests, qualities, and the allowance you're ready to pay.
As you can see, there are not so many rules that a sugar daddy should follow—a sugar baby who tries to avoid sugar daddy scams or sugar momma scams need to make much more effort to protect herself. It's pretty easy to remember them all—keep in mind that no one can feel completely safe when looking for a partner online, especially in the sugar dating world.
3 reasons to use niche sugar dating sites
There's another tip for sugar daddies who want to have instant access to the best dating pool for legit sugar babies—use sugar dating sites instead of regular dating apps and websites. Here are the reasons why it's always a good idea:
There are many reputable websites with verified accounts of sugar babies, and the best thing is you can see not only the photos but also verification videos. It doesn't only allow you to make sure a sugar baby is real but also helps you find out what a girl really looks like.

Your account won't be blocked if you mention that you're looking for mutually beneficial arrangements—if you're using a regular dating app or a site like Tinder, the chance of being blocked is pretty high.

Such websites are carefully moderated, and not all of them are free for ladies—it's much harder for a scammer to join such a website, and sometimes, it's too expensive to use it.
On popular and premium sugar sites, accounts of people sending messages promising free money and suspicious profiles of sugar babies are blocked if they are reported—that automatically makes such platforms much safer. Also, you can narrow the search and find a sugar baby much faster, usually, for a pretty reasonable price.
Conclusion
The Facebook sugar baby scam, sugar baby scam PayPal, as well as the scam on any other financial, social media, or dating platform exist. Fortunately, there are fewer schemes that fake sugar babies use—you don't have to spend hours learning how all multiple types of sugar daddy scams work. Just remember the main rules, remain cautious and a bit skeptical, and you'll avoid all the dangers.