How To Create A Sugar Baby Profile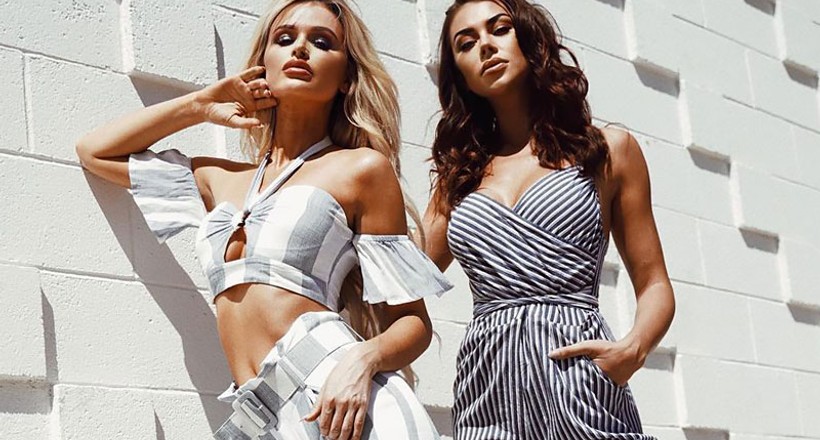 On most sugar dating sites, sugar babies outnumber sugar daddies. It means that ladies need to make some effort to stand out. How to get an advantage over your competitors? How to find a generous, kind, and caring daddy as soon as possible? Look for the answers in this article.
Ideal sugar baby profile: how does it look, and what should it say?
First of all, you should make your profile detailed (answer all the questions when signing up for the site), upload plenty of really good photos, and create a good headline, and we'll pay more attention to each of these important steps below. Let's start with headlines!
Sugar baby: profile headline ideas
Writing one sentence for your headline is a much more complicated task than it may seem. But we have some really useful tips for you.
Don't tell daddies what you want and need. Offer them something they need instead. "I want to live stress-free and be happy" seems a nice heading, but it's not. There is no encouragement, no information about you, nothing about what you can give to a daddy. Here's the important thing to remember — sugar daddies look for babies because they don't want to take any responsibilities besides financial ones. Making someone happy is not their goal — they want to make themselves happy, and they are ready to pay for this.

Try to come up with a catchy headline. It doesn't have to be super creative, but you definitely need something that will make you stand out. You don't have to write something hilarious, but you may use catchy phrases like "Oops, made you look!"

Can't come up with something truly creative? Then be informative. Such headlines are less creative, but at least you will tell a daddy what he needs to know without describing yourself as "sexy," "charming," "expensive," etc. If you are sexy, charming, and expensive, guys will notice it without any reminders. You can write something like "20-year old girl in Atlanta" and make a daddy ask questions to learn more about you.
Still don't know what to write? Try these:
Willing to lie and say we met at Target

Drama-free girl looking for a match

Open to adventures

Single 20-year girl in Atlanta

Can you find the hidden message in my bio?

Love to travel. No kids. Active & healthy
Now you know what a good sugar baby profile headline is. But what about the obviously wrong options? Well, here are some don'ts:
Don't sound needy. Some sugar babies write something like "I'm a single mom looking for financial help," "Broke, need a sponsor," or just "Available." Both babies and daddies know why they are on this website, but you shouldn't focus on it. Needy is not sexy.

Don't mention things you are not going to do. There are girls who just say, "I won't sleep with you." This is probably one of the worst sugar baby headlines — even if you are not going to do it, don't act like every man on this platform is dreaming of having sex with you. On most good websites, there are about 60% more babies than daddies. Your sponsor will just skip your profile, that's all.

Don't focus on sex and money. Writing something like "Hey daddy, I'm waiting for you in my bedroom and guess what, I'm naked" is a bad decision. "I cost $300 per date" is even worse. Some websites ban users who have such headlines just because prostitution has nothing to do with sugar dating and is illegal.
Sugar baby bio: examples
Looking for examples of good profiles? Here are some pretty good profiles created by members of three top sugar dating sites — SecretBenefits, SugarDaddyMeet, and AshleyMadison.
Secret Benefits sugar baby profile example
SugarDaddyMeet sugar baby profile sample
AshleyMadison sugar baby profile example
Do's and don'ts of creating a successful sugar baby profile
Here are some more tips that will help you avoid mistakes and create a really good profile:
Don't skip important questions like questions about children, bad habits, marital status, education. Providing the answers is essential not only because that's how you can make your profile look very detailed but also because this is the important info for a daddy. He will find out if you have children, are a smoker or not, etc., anyway.

Mention your priorities. What's really important for you? Don't hesitate to mention this — it will save your and sugar daddies' time. It's about narrowing the search and finding really good matches.

Draw the line, if necessary. If there is something you don't want, share this information with daddies. Just don't sound rude. As we have noted above, writing something like "I'm not going to sleep with you" is a bad idea. Just be polite yet honest.
Generally speaking, you should describe you and the daddy you are looking for. Don't write a 3-page essay — it's not necessary. Use the examples and focus on important points that we mentioned above.
Profile photo tips: make your photo the expression of your personality
Bio and headlines are important, but pictures still matter most. Here are some tips that will help you make the best photos and stand out.
Choose the style. Do you want to look classy, smart, and serious? Do you want to look fun, young, and careless? Or maybe you want to show that you can be different? Just make a conscious choice.

Take quality pictures. Poor quality pics are the worst thing on a sugar dating site. You won't be able to stand the competition. Consider taking new photos if you don't have quality pics.

Be yourself. Look natural.

Don't be naked. Sexy photos are much appreciated, but keep in mind that too "straightforward" pics say that a woman is not for a long-term relationship.
Yes, creating a good gallery may take some time, but it's absolutely worth it.
Sugar baby profile names: Using your name vs. creating a new one
You should definitely use a nickname for the sake of safety, especially if you don't want your family and friends to know that you are a sugar baby. Yes, that's another complex task, but you can do it. We also chose some examples for you.
DallasSugar, BlueEyes, SugarMe, BlondeBaby, MissDaisy, SweetNina, PerkyBlonde, Sugar Mermaid, Tattoed Baby, Miss Julia, GirlNextDoor, etc.
As you can see, many babies use their first name, the word sugar, the name of their city, or the word miss to create a catchy nickname.
Bonus: Common mistakes sugar babies make when creating a profile
We have already mentioned some don'ts of creating a profile, but let's sum everything up. So, these are the most common mistakes sugar babies usually make:
Upload poor quality photos — that's actually one of the most important things for a sugar daddy.

Upload 1-2 pics — it's not enough. Share at least 5 pics.

Use wrong nicknames — like "LookingForAnOwner", "YourBestDream", "YourSexyDesire", "YourQueen", etc.

Act like they are the biggest prize for a daddy or tell daddies about things they won't do in a rude manner.

Sound very needy, complain about the hard life of a single mother, student, etc.

Write headlines about sex, upload nudes.
Why make the mistakes other sugar babies usually make? You can avoid them easily.
Final word
It may seem that creating a good sugar baby profile is a tough task. It's not exactly true. It shouldn't be vulgar, and it should be detailed enough. Generally speaking, these are the two most important principles to focus on.