Who Is Splenda Daddy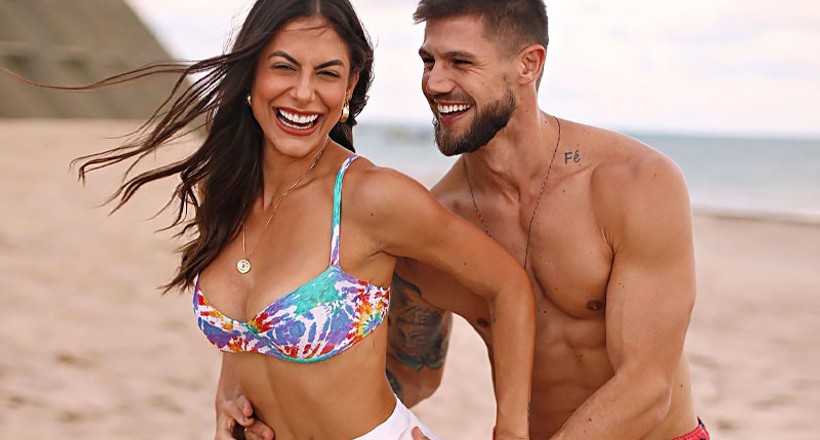 The sugar dating "system" seems fairly simple. Babies look for rich sponsors who'll spoil them, and daddies looking for young ladies and sometimes gentlemen to spend time with. However, sugar daddies/mommies and babies are not the only ones who play this game. There are also Splenda daddies as well as Salt daddies, too. Sugar daddy vs. Splenda daddy, who wins the battle? Who are they and is there any difference between them? We explain these terms in detail and provide plenty of examples below.
Sugar Daddy Vs Splenda Daddy: How they are different?
Who is a sugar daddy? He is a rich man who wants, and more importantly, can afford to spoil a young woman, his sugar baby with luxury gifts, pay her bills, take her to other countries and visit luxury resorts with her, etc.
Who is a Splenda daddy? He is a not rich man (most often average-wage earners) who still wants to date a younger and hot sugar baby, but cannot afford to spend as much on her as a sugar daddy. So, a Splenda baby makes much less than a sugar baby dating a sugar daddy.
What about a Salt daddy? He is a man who wants to have sex with a sugar baby but is not even going to pay her anything or give her any gifts—his main goal is to trick her and make her date him for free by giving empty promises.
Let's talk about Splenda daddies and Salt daddies, as well as the differences between them in more detail. So, Splenda daddies are also older men who want to date attractive young women. It's important to note that they don't mind spending money on them, but you should not expect luxurious gifts, big allowances, and amazing trips from him. Dating a Splenda daddy is more like dating an average guy who spends some money on you. So, if you are expecting him to pay your big college bills, buy you expensive jewelry, or anything like that, you definitely shouldn't date a Splenda daddy.
Unlike Splenda daddies who don't mind paying for dating a sugar baby, salt daddies aren't going to pay at all. Their main and only goal is to have sex with a young and beautiful woman (usually a way out of their league) without even buying her a few cocktails. They can lie about their income, occupation, etc. Some of them pretend to be producers looking for talents, big businessmen, etc. Some of them even "evolve" to those who not only pay nothing to a baby but also take her earnings from dating other daddies.
Relationship with Splenda daddy: Can it be a positive experience?
Generally speaking, it depends on what you expect from this relationship. If you are looking for a classic sugar dating experience and if you are looking for a very rich sponsor, you will definitely be disappointed. However, if you are not dating anyone right now and can't find your rich daddy, such a relationship can be viewed as a temporary solution.
It's also important to understand that such a relationship can be a positive (or at least not negative) experience only if both of you are honest with each other. If a Splenda daddy realizes that he can't be a sugar daddy and tells you what he can afford before you start dating, it may be a good option in certain circumstances.
However, unlike dating a Splenda daddy, dating a Salt daddy can't be a positive experience under any circumstances.
Spotting a Splenda daddy and a Salt daddy: All red flags discussed
It is not that hard to spot a Splenda daddy. You will notice some details anyway. His car, the restaurant where you meet, the size of bouquet, shoes, watches, all these things will help you understand how much a man can afford to spend on a baby. However, it may be harder to spot a salt daddy. They are manipulative, they lie, and they know how to trick girls. Still, there are some red flags that can help you understand that you are going to date the wrong person.
He talks about sex all the time. This is all he wants, his only ultimate goal. Unlike real sugar daddies or even Splenda daddies, he is not really interested in a relationship with a sugar baby, and even if he is pretty smart, he will show this anyway. Just be attentive.
Luxury life, expensive gifts, and fancy restaurants are always one step away from you, but you can never reach them. The thing is your plans will also be canceled at the very last moment.
He is a big producer or a model agency owner who wants to make you a star. However, he doesn't show any proof (because, in most cases, he has nothing but stories), and all he wants is to seduce you as soon as possible (before you find out that it's all lies).
He always says that he is a real sugar daddy, while others are just beggars compared to him. He is the richest, he knows everything about courtship and real sugar dating, and he gave his sugar baby the biggest diamond in the world and then took her to the Maldives. And he may be sitting in an empty rented room typing this on his old PC.
Empty promises are all he gives. Words are just words, and salt daddies have billions of them for you. However, nothing, literally nothing he says ever comes true.
Information in his profile is different from what he says to you. He says he has Bently on the site and then says that he has a Ferrari when you meet him in a nearby cafe. Such details can help you understand that a person is lying.
He asks you to send nudes right on a sugar dating site. He is rich, very rich, and he likes you so much that he can just help to wait and needs to see your photos right here, right now. You will meet him tomorrow, and he will give you a diamond ring, but this will never happen.
Sugar dating can be mutually beneficial. But it is also important to understand that this world seems perfect to a lot of people. And they want to become a part of it even though they don't have enough money and high social status. Splenda daddies are just guys next door who will give you gifts, but cheap ones. You may be traveling together, but you will not fly to the Maldives in first class, and you will probably go to the local park in his Toyota Camry. It is not that bad, especially compared to Salt daddies who will never give anything to you, but every sugar baby needs to understand if a sugar substitute is what she needs right now or not.