Guide To FWB — Friends With Benefits Meaning Explained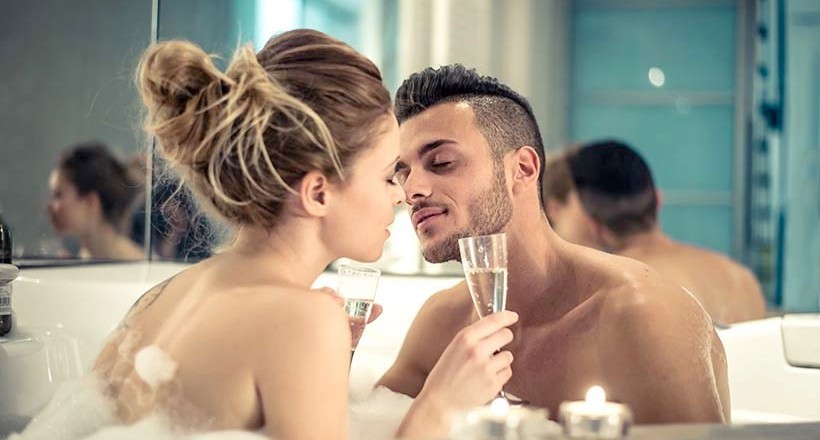 "It feels good, so why not?" This phrase probably marked the beginning of all friends with benefit relationships. Though such a form of "communication" is pretty common (no social stigma, no judgement, no problems), it's very complex, too.
Generally speaking, friends with benefits are very similar to sugar daddy relationships. You meet regularly, have fun, have sex, and both have benefits - babies get money & friendship, and daddies get sex & friendship. Sounds like a perfect solution for everyone, right? But are there any pitfalls you should be aware of before you start your friends with benefit or sugar daddy relationships?
We did our own research and that is what we found out.
Friends with benefits definition — do we even get that right?
So, what do friends with benefits mean?
Some may argue that it is hard to find someone who would have never heard that people can be friends and have sex (okay, it's pretty much the friends with benefits definition), and we cannot but agree with them. However, we decided to go into the topic more deeply and find what psychologists, sociologists and other researchers think about the issue.
One of the researches says that hooking up among people is typically defined as intimacy with someone without a mutually agreed upon committed relationship. At least half of people who are "hooking up", do this with their friends, and well, there is no exclusivity or commitment between them. Hence, FBW share the aspects of the "traditional" friendship (trust, a lot of time you spend together, mutual reliance), as well as some aspects of romantic relationships (intimacy), but they are a unique variant of both.
Well, that sounds logical. Another research, however, gives a simpler definition of FBW. According to it, friends with benefits relationships are defined as sexual relationships between two individuals who are friends, though they are not intimately involved or committed to one another.
So, let's sum it up. It turns out that FWB relationship is a unique form of sexual relationships that also have aspects of traditional friendship, but without any romantic exclusiveness or commitment.
Friends with benefits vs dating. Dating is about commitment and exclusiveness, and this is the main difference.
Friends with benefits and no strings attached. NSA have nothing to do with the aspects of friendship — mutual trust, shared activities, attachment, etc. It is more about sexual relationships.
Hence, it's definitely a unique form of relationships. And this is one of the most controversial things that happen between two people. Before we move on to the consequences, benefits and cons of such kind of interaction, let's take a look at the things that make people become FWB.
What Is FWB: Statistics & facts
It is all for fun, right? In fact, FBW relationships are much more complex. First, let's talk about the reasons why singles prefer to have fun with their FWBs instead of building committed relationships or just no strings attached.
So, why do they do it? Here are the main reasons:
You have sex with someone you can trust.
You can have better sex because you understand one another and can really talk about it.
You can be honest with your partner, in particular, discuss your real expectations without lying about romantic feelings.
You don't feel emotionally invested.
You are free to date or have sex with someone else.
No wonder people start such relationships — it seems like a perfect option for people looking for great sex, some real intimacy, honesty, and not romantic but warm feelings. However, like anything else in the world, they are not perfect.
What about the cons of FWBR?
When navigated poorly, FWB relationships can lead to complicated friendships
Someone is likely to go to the next level (according to statistics, 25%of men and 40% of women hoped that their FWBR would progress into a committed relationship)
If there is a lack of clear communication about everything that's going on, in particular, feelings of partners, relationships are likely to be ruined in a pretty bad way.
There is no direction for you, and it is hard to ignore the fact that you are just "a temp" for your friend.
Uncertainty, jealousy, anger, resentment — all negative emotions arise and then cause conflicts if one of FWBs.
There is also an interesting survey with even more interesting results aimed to show how relationships of "couples" who were friends with benefits have changed over a year. Here is what it shown:
26% still were friends with benefits
15% say that their relationships went to the next level
28% stopped being FWBs and remained just friends
31% have no relationships at all after stopping FWBRs
Generally speaking, psychologists, sociologists and sexologists note that such a relationship can be successful and beneficial for both, but there is one indispensable condition — you both need to understand what's going on, what are the possible consequences, and more importantly, be honest with one another.
Tips & Rules for friends with benefits
Here are the most important rules for friends with benefits:
FWB arrangement works if you are really friends — if you are pretty close, if you understand each other, if you don't have to lie trying to hide anything from each other.
Healthy FWBR is possible only if you talk about your expectations, personal boundaries, i.e., the so-called "conditions", paying attention to all important aspects including the most controversial and even uncomfortable ones. Of course, you need to come to a specific agreement.
It works only if both friends feel comfortable, safe, happy. If you feel that the relationship becomes complicated, it is a good reason to abandon the idea that didn't work for both or at least for one of you.
And again, it is one of the most, if not the most, complex form of relationships. Though rules above are very common and allow understanding what exactly you can expect from FWBR, there are some nuances that should also be considered. Below, you can find the tips to use in specific situations.
Just ask yourself what you would feel if your friend started to date someone. We're talking about monogamous relationships, of course. Listen to yourself, and if you feel sad/bad/angry about it, just don't sign that friends with benefits contract — it is probably a bad idea.
Don't think that it's forever and that nothing will change. It's an interesting game, but you never know what changes in the middle of it. Maybe, one of you will offer to update your relationship or finish it. Just be ready.
Don't think that you're not allowed to feel stronger emotions. There is no guarantee that you both can control everything. If you feel that you begin to "invest" more emotions, just be fair with yourself, recognize this, remind yourself that there is nothing wrong about it. Only after you do it, you can start to think about what you should do in this situation.
Consider that you can lose this person in the future. Just don't do this with your best friend ever — if something goes wrong, it will hurt even worse.
Don't kiss and hug all the time — it is the sign that you are developing your relationship (which is okay if both are ready for this.)
Safe sex is a must. This is a relationship without exclusiveness, and you know what that means.
No dates, no monogamy, no jealousy, not texting 24/7 — forget about all the attributes of romantic relationships if you want to be.
Generally speaking, there is one essential principle for all FWBs. Be honest with your friend, and more importantly, with yourself. Understatements can ruin everything from sex to friendship.
How to become friends with benefits?
In this case, the most obvious answer is the right one. Choose a friend who seems as hot as understanding (the best option is a friend you have already had sex with) and offer him or her such a relationship. As we have noted above, you should not choose your best friend in the world or at least one of your best friends ever. An ideal FWB is your friend, love spends time with you, shares mutual trust and understanding, but is not a person you can't live without.
Of course, a lot of people are looking for a FWB online, but there is an important nuance to consider: if you are a man who's looking for a female FWB, well, it will be harder than you think it is.
A lot of women who look for relationships (different kinds of relationships, actually, including FWBR) see the same phrase in tons of men's profiles "I'm not looking for a relationship right now, I want to be FWB with someone hot/kind/smart/whatever." Paradoxically, a lot of women are okay with men who are looking for this type of relationship. They are not okay with the fact that that guys want to hide the fact they are looking for sex only by telling that they are interested in friendship, too.
Simply put, it is a bit more difficult to find someone using this method — your profile will look suspicious for most women. There is a better option for guys looking for FWBs — just join niche websites (yes, you can find some on the web) where everyone has the same motivation. Or just ask your hot single friend about FWB and who knows, maybe she's looking for something new and fun, too.
How long can a friends with benefits relationship last?
The answer is simple: it lasts if you both want it to last. Once one of you feels uncomfortable, once you understand that everything goes wrong, they stop. Opinions on the terms are different. Some say that FWBR should last no longer than 1 month, others say that 3 months is a perfect time to say goodbye, and some remain FWBRs for years.
Ending a friends with benefits relationship — How not to hurt anyone
According to this survey, there are some common reasons that led to the end of FWB relationships. Often, these are:
Interest in another person
Feelings became involved
Loss of sexual interest
Embarrassment of the relationship
Pressure from family/friends
According to the figures we provided above, there is a big chance that your FWBR will end in a year or less, and as you can see, usually, it happens because one of the friends wants to start a serious relationship or just is interested in someone else.
How to end such a relationship right? Just like most people start it — have a few drinks and a conversation. If you are real friends with benefits, and if you follow all common rules, you have your own FWB arrangement, and probably, according to it, you can end this relationship unilaterally. Do it, but do it respectively. Be especially nice, respectful and supportive if you know that your partner would like to go to the next level. Explain that you want to end this and share your real thoughts about all positive aspects of the relationship you had, and you will not hurt anyone.