Sugar Baby Tips For Beginners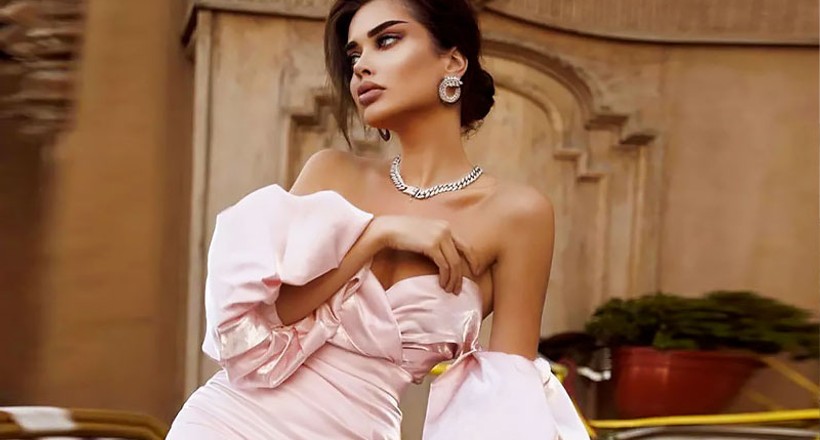 If you are going to start your sugar baby career, you should know one important thing. Like in any other business and any other type of relationship (yes, sugar dating combines both) you can be more or less successful depending on your choices and your strategy overall. This guide is aimed at helping you avoid common mistakes and make the right decisions. Here, you'll find the essential sugar baby rules for a first-time sugar baby—remember them, and you'll achieve all your goals.
Choose the right sugar daddy website
A sugar baby looking for the first sugar daddy relationship shouldn't underestimate the importance of choosing the right sugar dating site. The better the platform is, the more sugar daddies it has, the better the moderation, the higher the chance of meeting a good benefactor. Here are the top sugar daddy sites that are worth using.
SecretBenefits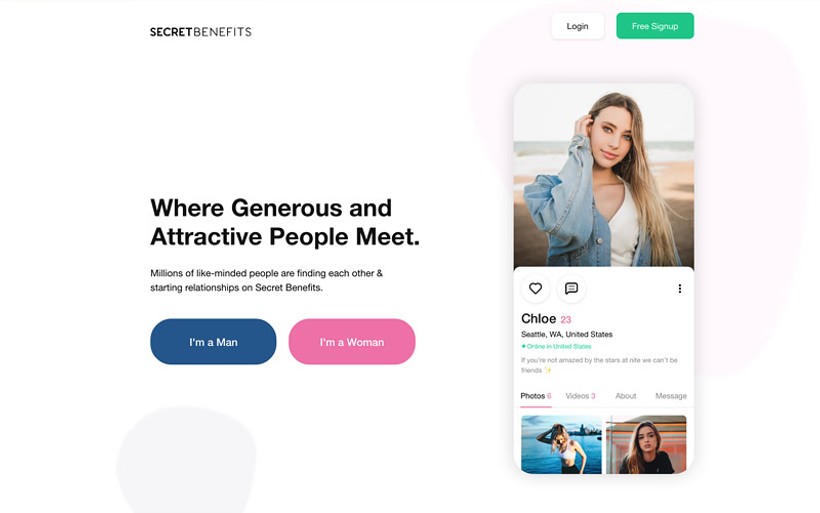 SecretBenefits is now one of the most popular sugar dating websites—it has tens of millions of members worldwide and is one of the best moderation systems. There are lots of verified profiles of both sugar daddies and sugar babies, and some regular communication tools, including the live chat, to use.
AshleyMadison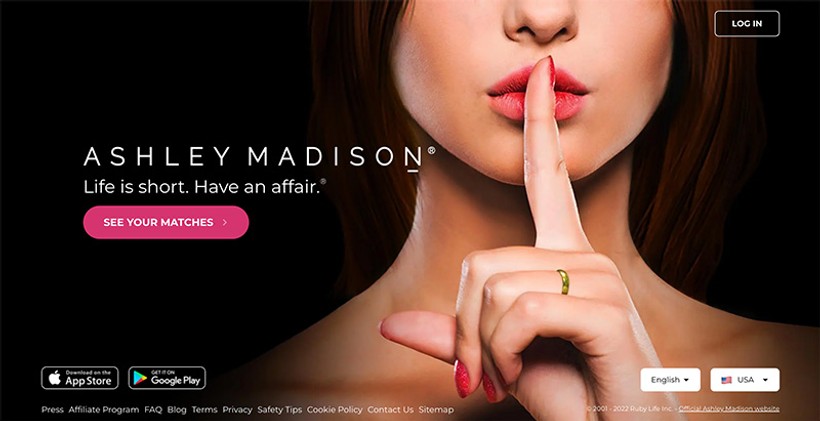 AshleyMadison is one of the rare sugar dating sites that work perfectly for people who aren't seeking exclusive relationships. It was initially an affair platform, but now it has enough sugar daddies to be called a sugar website. It's completely free for women, and Ashley now has fewer female members, so there will be no such fierce competition.
WhatsYourPrice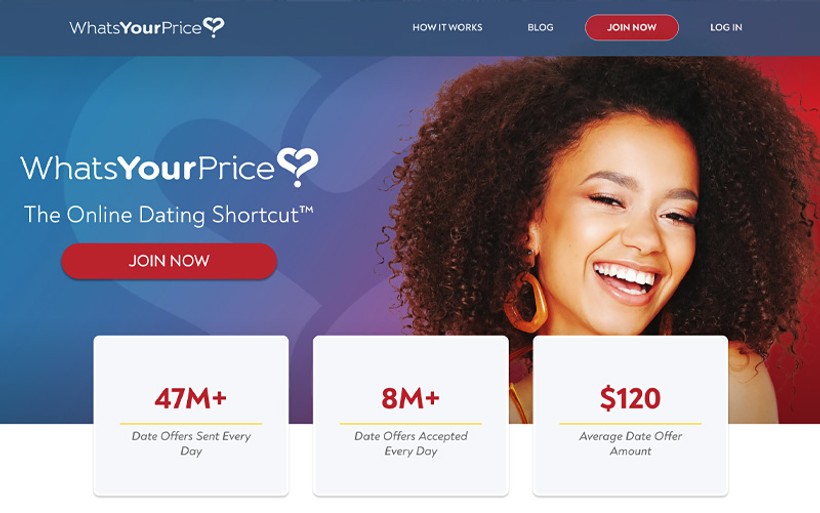 WhatsYourPrice is different from other sugar daddy websites. A sugar daddy bids for a real date with a sugar baby on this platform and she can accept or reject his request. A daddy bids real money, so if a sugar baby agrees to meet him, she gets paid through the website, even before the date actually takes place (if it's canceled, a sugar daddy gets a refund). Generally speaking, it's a great place to find a sugar daddy without fear of getting scammed by a Salt daddy.
Your profile is your best weapon against the competition
It's much easier for a sugar daddy to find a sugar baby online—an average sugar dating app or site is likely to have many more potential sugar babies than potential sugar daddies. If so, how to attract a benefactor? The answer is simple—get a good profile.
Create a catchy headline
Let a sugar daddy know who you are and what you are looking for in one sentence. Yes, that's not the easiest thing to do, and it will definitely take some time to come up with the right idea, but it's worth it. The headline, along with a profile photo and your username, is often displayed on search results. You don't have to be super-creative. Something like "A sugar baby from LA looking for a benefactor and a mentor" will work, too.
There should be your best photos
Many sugar babies start with just a few regular photos from their social media pages, but that's not the best idea. If you don't have great photos, take them, and then sign up. That's the first thing that men on sugar daddy sites notice and the most important argument when deciding to reach you or contact another woman. They don't have to be very sexy, there's no need to post bikini pictures and nothing but them, but your potential sugar daddy should see what you look like after you message him.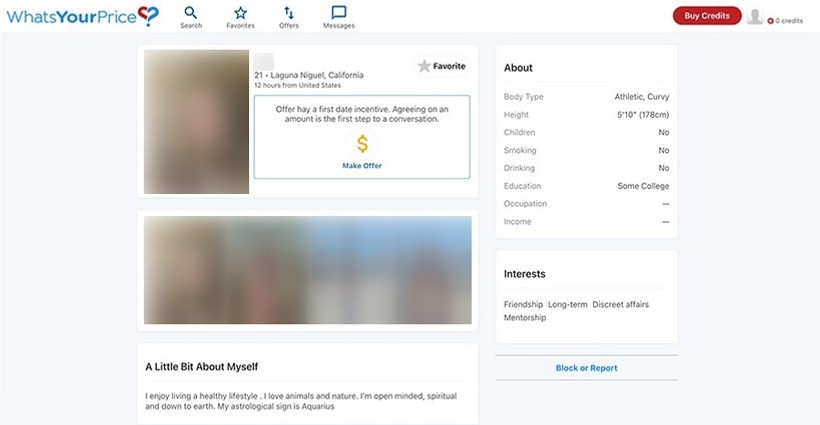 Never skip writing a self-description
New sugar babies often skip this step, but it's the most important thing you should do to stand out on the top sites. It must be clear and super-useful for a sugar daddy. The more details about your lifestyle, hobbies, goals, interests, and of course, the type of mutually beneficial relationships you're looking for you provide, the better. Members also use this information not only to find out if they match each other but also to start the first conversation.
Communicate with sugar daddies
Here's another important point to consider—if you want to find a sugar daddy, you'll need to start conversations yourself. There is a chance that a sugar daddy will contact you first, but most successful sugar babies note that they find their best benefactors themselves. But how to handle a sugar daddy? We realize that it's not that easy to initiate communication and keep a potential benefactor interested, which is why we provided some useful tips for you.
How to start a conversation with a sugar daddy?
There are no one-size-fits-all conversation starters. The best thing you can do is take a very close look at a profile of a sugar daddy and find some details you can use to start a conversation. For example, if a sugar daddy was in a place you like to visit or dream of visiting, use this information to break that ice between you. The same goes for his favorite music, films, and even career—you can always ask him about his way to success. Be creative and write something that he can respond to, not just "hi, how are you?"—that will definitely help you stand out.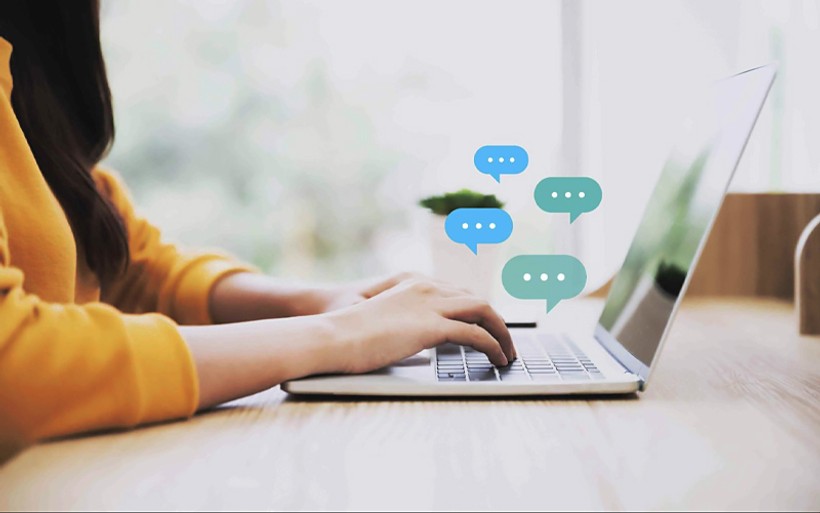 Topics to discuss with a sugar daddy
What makes a good sugar baby? It's good communication skills and the ability to generate interest, too. So, you've met a lot of successful men. What should you discuss? Almost everything—sports, music, education, his career, your career or college, food, travel, friends, etc. There are some don'ts though. In particular, a sugar baby shouldn't complain a lot about her problems (for example, financial ones), shouldn't discuss her exes, and we'd recommend avoiding controversial topics like politics if you aren't on the one side.
When to meet a sugar daddy?
Ideally, you should meet your sugar daddy once you feel ready. We'd only like to say that don't wait for too long and go on a date if he asks you out. After all, a real meeting is the only way to find out if there's chemistry between you and if you can really start a great authentic relationship. Sometimes, it happens in a week, sometimes in a few days. If you feel uncomfortable talking with this man, maybe you shouldn't meet him at all.
How to succeed as a sugar baby: Dos and don'ts
Some studies define sugar relationships as companionship and intimacy in return for financial compensation. That pretty much explains what both parties expect from such relationships, but though it sounds simple, it's pretty hard to understand what the actual rules of the game are. Below, you can find tips on being a sugar baby—the essential dos and don'ts. Read them carefully—they will help you develop the right strategy even if you don't know much about the world of sugar dating right now.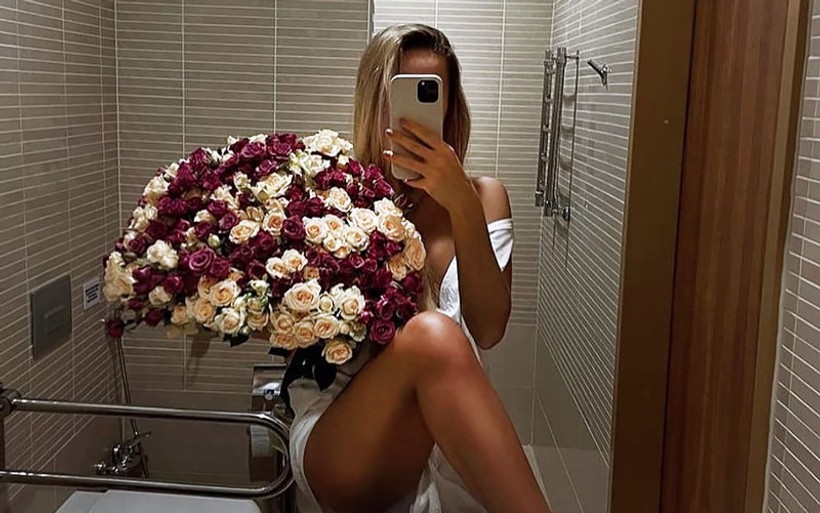 Sugar baby advice: Do's for ladies looking for benefactors
Let's start with some of the most important online sugar baby tips for beginners—the dos to get a benefactor's attention, keep them interested, and get what you want.
Be realistic and set the goals
How to be a successful sugar baby? The answer is simple—set the right and realistic goals. The most common mistake that wannabe sugar babies usually make is having very abstract dreams instead of goals. A sugar daddy will hardly be your Christian Grey, who'd fall in love with you at first sight and take you to Monaco on the private jet. This is an unrealistic dream. Getting $200–$500 per date or $2,000–$3,000 of monthly allowance is a realistic goal.
As you can see, there's a difference. Think about your expectations and relationships that would work for you, think about your personal boundaries and things you would agree and wouldn't agree to do. That's important for every beginner.
Invest in your appearance and education
Attractive younger women earn more and get more attention from sugar daddies. That's true. So, a SB shouldn't be lazy and must be ready to invest in herself. However, a successful sugar baby doesn't focus only on her appearance or sex—she also knows how to talk about things and invests in her education and self-development.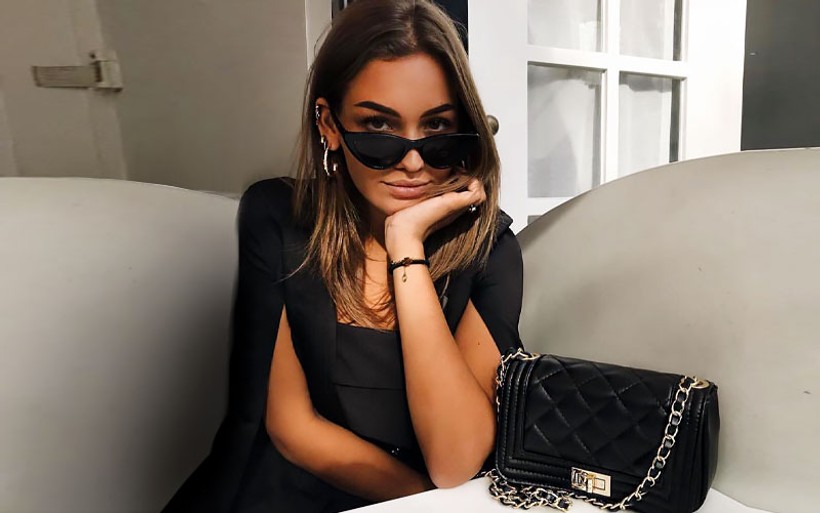 Be ready to ask direct questions and give direct answers
It's sometimes hard to tell what you really want or ask someone direct questions about money, intimacy, etc. However, that's part of a sugar baby's work. Sugar relationships are mutually beneficial, so they meet the expectations of both parties, and this will hardly work if you don't even know what these expectations are. So, discuss the rules, set them, compromise, and more importantly, be honest and get ready to hear honest answers to your questions.
Be patient
Let's say you are a new sugar baby. How soon will you get your first date with a rich and attractive sugar daddy?
The truth is, you can never be sure about that. You need to be very patient. For example, answering hundreds of messages from ten men looking for a sugar baby online and meeting only one of them is a pretty common situation for a woman. Men show their interest in you, but you may have different expectations, interests, goals, and demands, and that's normal. Finding a partner on Tinder is not much easier, actually.
Show interest in your sugar daddies personality, too
You should never act like money is the only thing that interests you. It's another mistake some beginners make—they think that sugar dating is about getting money and providing the service. However, it's not true. Developing authentic feelings is an essential part of sugar dating, too. There must be affection, there must be room for companionship, so try to get closer. Moreover, you'll like this relationship more too if you date someone interesting, someone you genuinely like.
Rules of being a sugar baby: Things you shouldn't do
But what about don'ts? Here are the tips for sugar babies to avoid mistakes.
Don't trust anyone you've just met on the web, especially if he gives nothing but empty promises. There are Salt daddies—scammers who want to meet a sugar baby and get everything they want without giving anything in exchange. There are also Splenda daddies with average income who can't pay sugar babies as much as they would want them to pay. Be careful—this is the Internet, so don't blindly trust anyone.
Don't go to his place on the first date. Always meet a new sugar daddy in public. Choose a restaurant or let him invite you to a nice place. And always tell at least one friend where you are going. Safety must come first.
Don't expect too much, never ask for more attention. How to be the best sugar baby? The answer is simple—give a sugar daddy what he wants. Some sugar babies mistakenly believe that they only want a beautiful girl next to them and sex, of course. That's not exactly true. This is not the only priority in sugar dating. Benefactors choose this relationship because they want to enjoy its benefits without any drawbacks of the so-called vanilla relationship. Demands, blame game, obligations, regular calls, tears, thirst for attention are what they're trying to avoid, so never act like you are a very demanding girlfriend.
Don't fall in love. This is just a safety tip aimed at protecting you from a heartbreaking experience. In this game, everyone knows the rules. There may be exceptions, of course, but like any other exceptions, they happen rarely. So you'd better not wait for big love with a rich, attractive man to change your life—that's how you can enjoy sugar relationships without fear of being dumped.
Don't think that everyone will understand you. This is the last but not least important thing to remember. Sugar dating is not stigmatized as much as it was decades ago, but not all people like the idea of such a mutually beneficial relationship. Some people will understand you, and some won't. However, you can always be a discreet sugar baby if you want to.
Though these are just sugar baby tips, understanding and following them can really help you become a successful SB.
How to be a good sugar baby: Hot so obvious recommendations and "sugar etiquette"
So, these were the sugar baby tips for beginners, the common rules you should know before meeting a sugar daddy. But what if you are going to start your first sugar relationship already? Here are a few more no less important recommendations:
Don't publish photos with your sugar daddy or other men. If you discussed it with your sugar daddy, and if he doesn't mind you posting pictures with him, it's not a problem. However, in 90% of cases, sugar babies shouldn't do it. Moreover, you shouldn't post photos with other men, too, even if they are your male friends. Many men would treat this as a disrespect even if you both know you're not going to get married one day.
Always have your own money. Yes, in a sugar daddy relationship, a benefactor is the one who pays. However, we highly recommend having your own money in any place, under any circumstances. Things happen, and you must be ready, always—at a restaurant, on a trip, etc.
Listen to your sugar daddy. Yes, there's an arrangement. There are certain terms to follow, but a relationship (sugar relationship is still a relationship) requires more than that. Don't ignore something he says (or let you know by giving non-verbal signals) just because it's not what you discussed before you started dating. A good sugar baby is a woman a sugar daddy truly likes, a woman who brings him joy. It's not about ignoring your own interests—you don't have to do things you want to avoid at all costs, but a sugar daddy will stay with you if he really enjoys the time you spend together.
Never be late on dates, trips, etc. Punctuality is essential. Yes, you are dating, and you may feel like he's your boyfriend (having an authentic relationship is common and even normal, there must be chemistry between you) but it's important to remember that he's a busy man, and you have an arrangement, so just be on time.
Always follow a dress code. The last thing a sugar daddy expects from a sugar daddy is embarrassment of any kind. If you aren't sure what you are supposed to wear, ask him—it's an absolutely normal thing.
This is kind of good manners for a sugar baby. As you can see, there's nothing complicated—just a few things that will make you a great companion for a sugar daddy.
Final thoughts
So, this was our sugar baby guide, and we hope it was helpful. We'd like to re-emphasize once again that sugar dating is still about relationships, and understanding how things in relationships work is not always easy. Now you know the most important information—just use it to achieve your goals, and avoid mistakes and difficulties.