Sugar Baby Tips For Beginners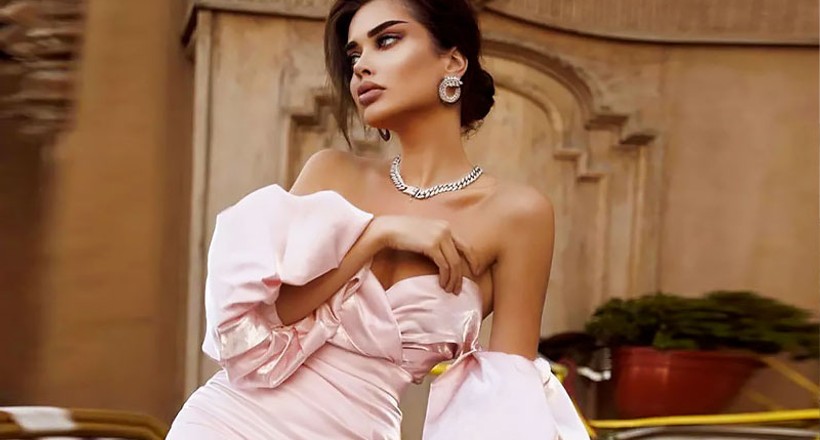 If you are going to start your sugar baby career, you should know one important thing. Like in any other business and any other type of relationship (yes, sugar dating combines both) you can be more or less successful depending on your choices and your strategy overall. This guide is aimed at helping you avoid common mistakes and make the right decisions. Here, you'll find the essential sugar baby rules—remember them, and you'll achieve all your goals.
How to succeed as a sugar baby: Dos and don'ts
Some studies define sugar relationships as companionship and intimacy in return for financial compensation. That pretty much explains what both parties expect from such relationships, but though it sounds simple, it's pretty hard to understand what the actual rules of the game are. Below, you can find tips on being a sugar baby—the essential dos and don'ts. Read them carefully—they will help you develop the right strategy even if you don't know much about the world of sugar dating right now.
Sugar baby advice: Dos for ladies looking for benefactors
Let's start with the dos to get a benefactor's attention, keep them interested, and get what you want.
Be realistic and set the goals
The most common mistake that wannabe sugar babies usually make is having very abstract dreams instead of goals. A sugar daddy will hardly be your Christian Grey, who'd fall in love with you at first sight and take you to Monaco on the private jet. This is an unrealistic dream. Getting $200–$500 per date or $2,000–$3,000 of monthly allowance is a realistic goal.
As you can see, there's a difference. Think about your expectations, relationships that would work for you, think about your personal boundaries and things you would agree and wouldn't agree to do. That's important for every beginner.
Invest in your appearance and education
Hot sugar babies earn more and get more attention from sugar daddies. That's true. So, a SB shouldn't be lazy and must be ready to invest in herself. However, a successful sugar baby doesn't focus only on her appearance—she also knows how to talk about things and invests in her education and self-development.
Find a safe website
This is one of the essential sugar baby tips for beginners—you won't be a successful SB if you join the wrong site with fake profiles. You should check platforms carefully not only to meet real benefactors but also to protect your own privacy. We recommend considering joining such well-known and reputable sites as SecretBenefits, WhatsYourPrice, AshleyMadison, SugarDaddy.com — each of these platforms has millions of members, great features, most of which are free for sugar babies.
Get a great sugar baby profile
Researchers note that sugar dating is t almost exclusively originated through online means of communication. Since that time, nothing has changed much—sugar babies and sugar daddies still find each other on online dating platforms. That, in turn, means that SBs have no other way to get a potential benefactor's attention except for adding good photos and making a profile stand out on the site. Every beginner should keep this in mind—your sugar daddy won't see your gestures or hear your voice—your profile is the only tool you have, and it should work perfectly, so make it detailed.
Get ready to ask direct questions and give direct answers
It's sometimes hard to tell what you really want or ask someone direct questions about money, intimacy, etc. However, that's the part of a sugar baby's work. Sugar relationships are mutually beneficial, so they meet the expectations of both parties, and this will hardly work if you don't even know what these expectations are. So, discuss the rules, set them, compromise, and more importantly, be honest and get ready to hear honest answers to your questions.
Be patient
Let's say you are a new sugar baby. How soon will you get your first date with a rich and attractive sugar daddy? The truth is, you can never be sure about that. You need to be very patient. For example, answering tons of messages from ten men and meeting only one of them is a pretty common situation for a sugar baby. Men show their interest in you, but you may have different expectations, interests, goals, and demands, and that's normal. Finding a partner on Tinder is not much easier, actually.
Show interest in your sugar daddies personality, too
You should never act like money is the only thing that interests you. It's another mistake some beginners make—they think that sugar dating is about getting money and providing the service. However, it's not true. Developing authentic feelings is an essential part of sugar dating, too. There must be affection, there must be room for companionship, so try to get closer. Moreover, you'll like this relationship more too if you date someone interesting, someone you really like.
Rules of being a sugar baby: Things you shouldn't do
But what about don'ts? Here are the tips for sugar babies to avoid mistakes.
Don't trust anyone you've just met on the web, especially if he gives nothing but empty promises. There are Salt daddies who are actually scammers who want to meet a sugar baby, get everything they want without giving anything in exchange. There are also Splenda daddies with average income who can't pay sugar babies as much as they would want them to pay. Be careful—this is the Internet, so don't blindly trust anyone.
Don't go to his place on the first date. Always meet a new sugar daddy in public. Choose a restaurant or let him invite you to a nice place. And always tell at least one friend where you are going. Safety must come first.
Don't expect too much, never ask for more attention. How to be the best sugar baby? The answer is simple—give a sugar daddy what he wants. Some sugar babies mistakenly believe that they only want a beautiful girl next to them and sex, of course. That's not exactly true. This is not the only priority in sugar dating. Benefactors choose this relationship because they want to enjoy its benefits without any drawbacks of the so-called vanilla relationship. Demands, blame game, obligations, regular calls, tears, thirst for attention are what they're trying to avoid, so never act like you are a very demanding girlfriend.
Don't fall in love. This is just a safety tip aimed at protecting you from a heartbreaking experience. In this game, everyone knows the rules. There may be exceptions, of course, but like any other exceptions, they happen rarely. So you'd better not wait for big love with a rich, attractive man to change your life—that's how you can enjoy sugar relationships without fear of being dumped.
Don't think that everyone will understand you. This is the last but not least important thing to remember. Sugar dating is not stigmatized as much as it was decades ago, but not all people like the idea of such a mutually beneficial relationship. Some people will understand you, and some won't. However, you can always be a discreet sugar baby if you want to.
Though these are just sugar baby tips, understanding and following them can really help you become a successful SB.
Final thoughts
So, this was our sugar baby guide, and we hope it was helpful. We'd like to re-emphasize once again that sugar dating is still about relationships, and understanding how things in relationships work is not always easy. Now you know the most important information—just use it to achieve your goals, and avoid mistakes and difficulties.