How To Get A Sugar Daddy To Give You Money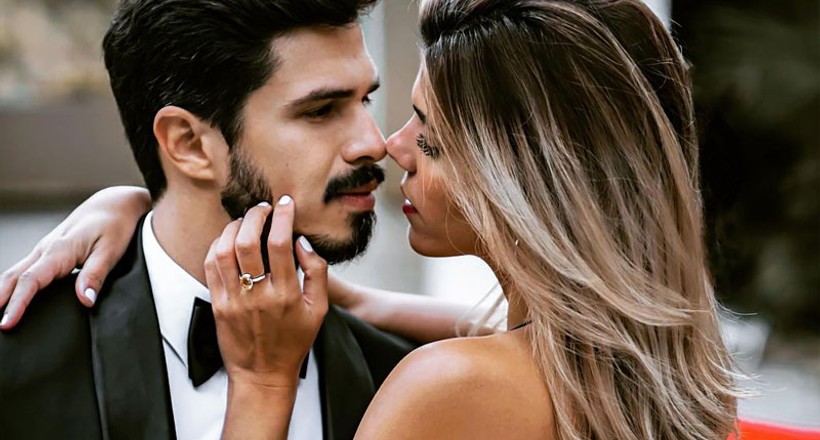 How to tell a sugar daddy what you want? It's completely natural for a sugar baby to ask questions about money, ask for gifts, or different types of payment, but we must admit that the vast majority of sugar babies feel uncomfortable at this stage. Moreover, most SBs are afraid of saying something wrong and sound impolite. In this guide, you'll find lots of tips on what to say to a sugar daddy to get money and how to do it right.
How to get a sugar daddy to buy you things and pay money?
How to ask sugar daddy for money before meeting? Many beginners ask this question and wonder should they even do it? The answer is yes, it's absolutely necessary to discuss all the terms of your arrangement and even the first date before you meet in person and invest your time. Some sugar babies agree to have the first "free" date to see how it goes. But what if you aren't one of them? Moreover, what if you have already met your sugar daddy and everything's fine, but you now want to talk about the payment or don't know where to start? Simply put, how to ask sugar daddy for allowance?
Here are some tips for you:
Here are some tips for you:
Just keep in mind that it's absolutely normal. Try to relax and ask the question if it's just a regular question about the place where you'd like to meet tomorrow.
In the early stages, you can just ask what a sugar daddy expects from a relationship and his previous experiences with sugar babies. The chance is he'll mention something related to payments, and that will be the right time to ask your question. If you wonder what to say when a sugar daddy asks what you're looking for, that will be the right time to talk money, too.
Be polite and try not to sound too demanding. Saying something like "BTW, I want to get $400 per date or $3,000 and won't settle for anything less" is definitely a bad idea. Your question must sound polite, and we'd recommend asking it in the middle of the conversation, for example, "BTW, I'd like to receive a monthly allowance rather than PPM, what do you think?"
If you're planning your first date and you want to get paid for it, be direct. Again, being polite and honest is always appreciated. For example, you can say something like "I'd like to get paid for the first date. Is that a problem for you?". After all, you can always negotiate.
How to ask men for money is not the most complex question, actually. The hardest is how to make him start giving gifts? If you are in a sugar relationship already and expect your sugar daddy to give more than you initially discussed, it's not an easy task. The thing is, generous sugar daddies can give extra gifts voluntarily, without any "reminders".
There are two ways to get more in this case.
You can try to give more to him, offer something exotic, be even nicer and more beautiful—he'll definitely notice this, and for some sugar daddies, it's a good motivation to start spoiling their sugar babies even more.
You can give hints as subtle as possible. The second way is not so good, but it's older than the world. For example, you shouldn't say something like "Hey daddy, I saw such a beautiful Gucci purse—can't stop thinking of it". Wait for the right moment and mention it if you were just talking, for example, when he says something nice about your purse, you can say "Yes, I loved it, there were two of them I wanted to buy, this one and another red Gucci purse, I loved both, but I thought this will be a better option. Happy that you love it!" The chances are he won't notice it, but there is still the chance he'll remember it when he'll want to surprise you with something nice.
With time and experience you will get even more tips, your personal ones, and maybe you will even share them on a website like ours or on forums. Each sugar baby has their own tricks, and these are the simplest of them and suit even beginners, but if you'd like to learn more—try to ask more experienced babies.
How to bring up Pay per Meet?
Just say about it! The thing is, in the sugar world, there are two types of payments, pay per meet and monthly allowances. Both are equally good, and both are acceptable. There's nothing wrong with pay-per-meet—the only problem is that it's easier to confuse sugar dating with the escort if a daddy pays a baby per each date, but if you discuss all the terms of the arrangement in detail and emphasize that's not only about sugar but also about companionship as you're totally into classic sugar relationships, a sugar daddy will hardly have problems with that.
Another question is if he wants to pay an allowance or PPM and how often you will meet (it can be just more beneficial for him to send a monthly payment), but again, that's exactly what you should talk about.
If you wonder how to politely ask for money from a sugar daddy on a first date, we'd still recommend doing it before you meet just because most sugar babies feel more comfortable when asking such sensitive questions online. That's how you ensure you won't get too nervous and even a bit awkward. Still, if you want to ask it IRL, just follow the same rules and relax—remind yourself that you have the right to discuss it.
The safest way to receive money from sugar daddy
How to ask sugar daddy for money is not the only question that bothers sugar babies. Another one is which is the safest payment method. Here are the options to choose from:
Cash. Non-trackable method, incredibly common in the sugar dating world
Cryptocurrencies. If a sugar baby has a crypto wallet, that's definitely the safest method for her to receive payments (it's safe for a sugar daddy, too)
Bank deposits. This method has some serious drawbacks like extra fees and the taxes issue, but it's still secure
PayPal and similar financial services. PayPal is a fast and easy way to send and receive money, but there are certain limits, and if you receive more than 20 thousand dollars, the IRS is likely to notice such a large amount.
Cash is the best, of course, but paying in cash may not be that convenient for a sugar daddy, especially if you are a successful sugar baby and receive large amounts of money from him. However, it can't be tracked, so most SBs and SDs choose it. Nonetheless, we'd recommend getting a crypto wallet and learn more about cryptocurrencies—the chance is high that your future sugar daddy will choose this very payment method.