SD/SB Relationship Explained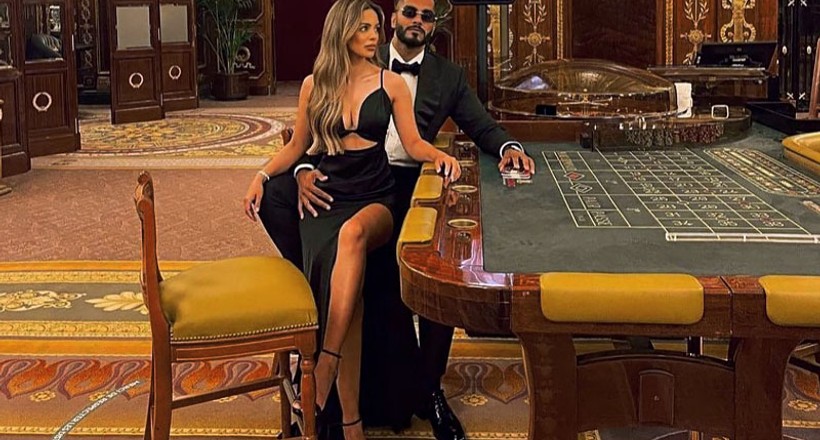 Being a sugar daddy or a sugar baby is becoming trendy but people still keep arguing about the nature of sugar daddy relationships. In this guide, we discuss all the features, benefits, and drawbacks of sugar arrangements as they are.
What's a SB/SD relationship?
Let's start with a few important definitions that will make it easier to dive into the topic:
SD stands for a sugar daddy—a benefactor dating a sugar baby and pays a financial compensation for her time and company time (company in this context refers to both companionship, friendship, and usually a sexual relationship).
SB stands for a sugar baby—a young woman or a man who receives financial compensation for dating an older successful partner, a sugar daddy.
Sugar dating/sugar relationship—a special type of relationship based on a mutually beneficial arrangement, which is never blatantly paid sex but also companionship. In most cases, a sugar baby and a sugar daddy develop authentic feelings (that doesn't affect the financial side, though).
So, the general concept is pretty clear—younger women date older men (however, there are exceptions, most sugar daddies are older and always more financially successful) and receive compensation for spending time with them. Still, there's no denying that sugar dating is in the so-called gray zone—after all, such a relationship usually involves intimacy and financial assistance, which makes people think it's too close to escorts.
We'd like to emphasize that paid sex is only about escort or prostitution, but sugar relationships are exactly about dating. In fact, they have more in common with traditional relationships—a sugar baby and a sugar daddy are going on dates, calling each other, keeping in touch, developing friendship, and spending time together much more often than having sex. Intimacy is just one and not the primary element. Otherwise, it's just not a sugar relationship.
Popular SD/SB sites
Though people can find sugar partners offline, the vast majority of sugar babies and sugar daddies start a mutually beneficial relationship with someone they've met online. Here are the top 5 sites to find a sugar baby or a sugar daddy quickly and easily.
Secret Benefits
Many sugar daddies, as well as many sugar babies, prefer to look for a partner on SecretBenefits, and the reason is simple—currently, this is one of the most popular sugar dating sites ever. It even can be called the most popular one—now it has over 15M monthly visits, and that's more than such huge platforms as AshleyMadison and SecretBenefits have.
Such a big success is no accident—on this site, all sugar babies and sugar daddies can meet verified potential partners and watch verification videos, even if they aren't premium users. Features like live chat, advanced search, and other standard services are available, too.
Ashley Madison
Many sugar daddies and babies choose AshleyMadison if they seek non-exclusive romantic relationships. In fact, it's very beneficial for both parties—women registered on Ashley don't pay for messaging, while a sugar daddy is likely to pay less than on another sugar website. However, the platform won't work for those who definitely don't want to start a mutually beneficial relationship with someone who's already married or has a partner.
Members can add public or discreet photos, use the Incognito mode, send regular and priority messages, and search for matches by applying lots of useful filters.
WhatsYourPrice
Many sugar babies looking for sugar relationships are afraid of getting scammed, and many sugar daddies are tired of canceled dates and the absence of guarantees. WhatsYourPrice offers a solution—on this site, a man can place a bid on a date with a younger woman and if she accepts it, meet her in real life. Note that it has nothing to do with sex work—ladies don't provide escort services, and profiles of all suspicious members are suspended by moderators.
As for other tools, members of the WYP community can also send messages, add users to favorites, and use the basic or advanced search.
SugarDaddyMeet
Sugar Daddy Meet is one of the sites that don't accept all potential sugar babies and sugar daddies—there are only members living in one of the most developed countries, in particular, the US, Canada, Australia, Germany, etc. As for the rest, it's a safe sugar dating platform with some standard yet useful features. In particular, users who join it, can edit their profiles, add photos and videos, view others' profiles, like them, add them to favorites, send messages and winks, and read and publish posts on the forum. Sugar daddies can also get useful first-date gift ideas in a sugar baby's profile; women often share their wishes publicly.
SugarDaddy.com
Sugar babies cannot use SugarDaddy.com for free, but the platform still has a lot of women interested in sugar relationships, as well as sugar daddies who choose it because of the high-quality features and pretty good moderation. There are also some free features; in particular, users can sign up, edit their profiles, view other members' profiles, and read messages and forum posts. Those who upgrade their accounts can also send messages to others and also interact with users on the official forum.
Also, there is no need to spend credits—on SugarDaddy you can pay a fixed price for a membership plan.
What's an SB/SD arrangement?
Both parties involved have their expectations about sugar relationships. When it comes to romantic relationships, things are usually less complicated just because, in most cases, partners just tell each other if they want to get exclusive and enjoy dating, while sugar partners usually negotiate about many things, from exclusivity and privacy to money.
Basically, sugar arrangements may be verbal or written—it depends on a sugar daddy and a sugar baby. Here are the most important points that are usually considered:
The term of a relationship—long-term or short-term

The type of a relationship—exclusive, non-exclusive, real-life relationship, no strings attached, online relationship, platonic relationship, etc.

Frequency of dates—if a sugar daddy is married, he may want to have 1-2 dates a week or even less unlike a single sugar daddy who may want to meet his sugar baby 5 days a week

Financial support—there are different types of payments, in particular, PPM (pay per meet) or monthly allowance; and again, it also depends on the frequency of dates

Special terms—discreteness, vacations and business trips to other countries, visiting events and going to parties together, intimacy, etc.
Both parties set their boundaries and usually compromise—after all, two people can have a bit different expectations in most cases, but a sugar baby and a sugar baby who feel that chemistry between them usually come to an arrangement that will work equally well for both of them.
Of course, things can change, and a sugar daddy or a sugar baby may want to change the terms of their mutually beneficial relationship, too, and that's absolutely normal. Such a relationship is always about an open discussion and negotiation.
What does SB mean sexually?
In scholarly literature, sugar relationships are defined as companionship and intimacy in return for financial compensation. However, it's important to emphasize that the ability of a sugar baby to initiate intimacy, delay or end it is the thing that distinguishes a sugar relationship from sex work.
In most cases, a sugar relationship involves sex. However, there are exceptions—in particular, some sugar babies start a platonic relationship with sugar daddies who are looking for other things besides intimacy (companionship, friendship, communication, etc.) Though such relationships are rare, they exist. But of course, they are less beneficial for sugar babies looking for financial support as platonic SBs usually receive less money.
Even if a sugar baby starts a traditional sugar relationship, it doesn't mean that she must have sex with a sugar daddy each time, on each date, from the very beginning of their relationship, even if she gets paid for a date, unless it's what she wants or what partners discussed before meeting. Usually, SDs and SBs go on dates, have fun together, and get to know each other better, and once there's that affection and chemistry between them, they take it to the next level.
Another important thing to consider is that all the terms of a relationship, whether the type of payment (from car payment to PPM or monthly allowance) to intimacy should be discussed before a relationship starts.
After all, every person has their own expectations. For example, a sugar daddy may want to have sex with a sugar baby on the second date, and she may want to wait for at least 3 weeks—they must discuss it and compromise (if the compromise is possible, otherwise it's better for both of them to move on).
How to start a SD/SB relationship?
Sugar dating is becoming more common—SD/SB relationship almost lost its social stigma, and more and more people are considering the idea of finding a sugar partner. Though there's no one-size-fits-all scheme, most beginners take the following steps to become a part of this world:
Joining one of the best sugar dating sites. Of course, there are ways to meet another person looking for a SB relationship in real life, but the chance of finding a partner through friends, at events, or at a local restaurant is still smaller, so most look for an attractive woman or a successful man online.

Creating a good profile. That's a must for every SB and every SD who want to get more matches and find a partner within the shortest time possible. Photos are a must, and a detailed description of a relationship you are looking for, what you'd like to get, and what you're ready to give in exchange is always appreciated.

Contacting members also looking for a SB relationship. Sugar daddies and sugar babies talk with potential matches, get a bit closer with the best potential partners, and discuss the terms of their sugar arrangements.

Getting their first date. Women and men looking for sugar partners rarely find someone at the first attempt, but meeting in real life is necessary to determine if there is chemistry between two people.
That is how a sugar relationship works for both babies and daddies. There are specialties for each party to consider before and during making an arrangement, too, but basically, it is enough to start.
Conclusion
Sugar dating isn't about marriage or serious relationships. Still, it's the only type of a relationship where everything depends on partners and dialog. Sugar babies and sugar daddies are free to set their own rules, and there's the only thing that never changes—the sugar relationship is not just about sex but also about companionship, and money is always involved. We would like to emphasize that everything a sugar daddy or a sugar baby does must be voluntary—that's the only way to care about mental health and really enjoy the experience they have.