What Is A Sugar Baby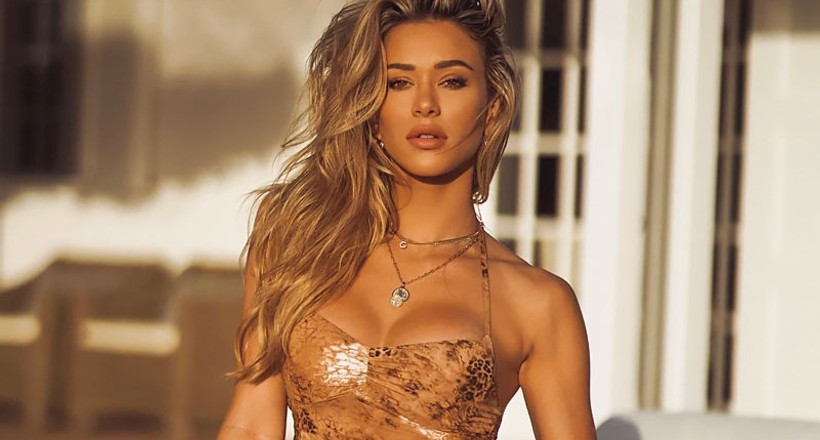 Much is currently being said about sugar babies and sugaring as the cultural and social phenomenon of the new era, however, like most other new things that have not become completely socially accepted yet, sugar dating is surrounded by myths and misconceptions. What is a sugar baby? The truth is sugar baby definition in a dictionary may not be enough to understand who usually becomes SBs, what they do, and why they do it, so in this guide, we'll talk about them in more detail.
What are the most popular sites to start with Sugar Dating?
There are about 20 popular sugar dating websites on the US market. The most popular worth attention in 2022 are: SecretBenefits, AshleyMadison and WhatsYourPrice. The easiest way to start with Sugar Dating is to register in one of these websites and create a profile.
What is sugar baby?
A sugar baby is a young and attractive woman or a man who is looking for financial support and gets it from dating sugar daddies—the sponsors and mentors who may provide an allowance, give gifts, buy fancy clothes, pay for dinners, vacations, etc.
Many sugar babies are students or young specialists who are just starting their careers. Most of them view sugar relationships as a win-win—SBs are most ladies who like mature, confident, and experienced men and also love the idea that such a man will solve their financial problems. They are often ambitious and just need some support at this stage of life, that is why they often try sugar dating which is about companionship, mentorship, romance, dates, and in most cases, intimacy if both partners are ready for it and want it.
What does a sugar baby have to do in a sugar relationship? Generally speaking, it depends. Both partners discuss what they expect from each other, but the most typical sugar dating scenarios usually include all the things that we mentioned above like companionship, support, regular conversations, etc.
Misconceptions about sugar babies
To see a clear image of the life and behavior of sugar babies, you should know the common misconceptions about these women. Here are the most common of them:
"Sugar baby" is just another word for a sex worker. And again, it's not—intimacy is not the primary thing in sugar dating. On top of that, there are sugar couples who don't have sex and focus on companionship.
Sugar babies are dating only 70-year old men just because they have money. No, the 40- or 50-year gap between a woman and a man is an exception and not the rule. Many men start to look for sugar daddies in their 40s.
Sugar babies date only married men. Not all sugar daddies are married, and SBs can decide to date or not to date men who already are in a serious relationship.
Ladies who are into sugaring are good at nothing. Many sugar babies have careers, moreover, the most experienced of them note that sugar dating should never be the only source of income because a person can't live happily without self-development.
Sugar babies are not like most skeptics view them. They are often independent, they can make their own moral choices, and they don't have to date and get intimate with men they don't like. Moreover, SBs usually spend much time on sugar sites to find a daddy they will be really attracted to—they want to feel that chemistry even in a sugar relationship.
Daddy issues—another myth?
Some say that women who are into sugar dating "just have daddy issues", i.e. have unconscious impulses resulting in affection to much older men. It is not exactly true, and let us explain why.
First, as we have mentioned above, it is a mistake to think that all sugar daddies are old. There are plenty of successful men in their forties who look for such relationships, too, and more importantly, not all of the younger or older sugar daddies want to date only 20-year old sugar babies. If you take a look at SBs' profiles on one of the sugar websites, you will find out that there are a lot of women in their 30s and 40s looking for mentors, and they actually find them.
On top of that, many sugar babies have a rule—they don't date men older than their fathers. Some may say that this proves nothing—women still date older men, and therefore, they have issues.
However, the reasons why ladies do it are more rational than unconscious. In particular, many sugar babies note that they choose sugar dating because:
They expect their sugar daddies to be their mentors, solve problems, give advice, share experiences, make them stronger and wiser.
They are attracted to more successful men who have that inner strength.
Their peers don't have much to give to a woman, and not only in terms of material things—they can be less confident, are more jealous and suspicious, don't know how to compromise, etc.
As you can see, the motivation of women is perfectly rational.
Why some women find it so appealing to be sugar babies?
Why do ladies become sugar babies? Here are some of the most common reasons:
They don't want to live the so-called traditional life. They just choose another path. It's not only about money (which matters, too) but also about new experiences, better opportunities, and interaction with more successful people.
Attraction to mature men. As we have noted before, many sugar babies think that confident, experienced men can give them more than peers, in every sense.
Time for themselves. Contrary to popular belief, women can also be tired of traditional dating, constant texting, control, always keeping in touch, regular dates, and attachment at large, too. They want to feel free, and dating a sugar daddy from time to time, without jealousy or tons of expectations just works better for them.
Free "coaching". As we have noted before, many sugar babies are looking not only for sponsors but also for mentors who will give them knowledge about the world, share their experiences, and have long meaningful conversations with them, too.
Things they could never afford. Even women who have careers and become "part-time" sugar babies note that they finally could get things that they could never buy before, stay in 5-star hotels, have dinners at fancy restaurants, wear designer clothes, etc. It would be a mistake to underestimate this reason, of course.
As you can see, it's not only about money—there are a lot of other reasons why women start to date sugar daddies.
How can sugar babies and daddies meet?
Finding a sugar baby in real life is possible. If a man is lucky enough, he can meet her in the bar, at the office, at the party, through friends, etc. However, it is pretty rare just because not all the girls would accept such an offer without hesitation and prejudice. That's why most men look for sugar babies online, on niche sugar dating sites. Creating an account on such platforms is often the first step that a lady takes to become a sugar baby as she knows that this is the fastest, easiest, and more importantly, the safest way to find SDs.
Note that though there are pretty many sugar websites on the market, every SB or SD needs to choose the right website with many real members to succeed. You can find the top sites on SugarDadddy.com—we have reviewed a lot of the best platforms on the market in detail, so feel free to use this information to make the right choice.
Bonus: Types of relationship sugar babies seek
It is much easier to make the right choice when you know the options. Below, you can find the classification of relationship sugar babies may look for—consider the information about every type of dating when starting your journey to the world of sugar dating:
Platonic relationships. Surprisingly, not all sugar daddies are looking for intimacy. There are fewer of them, but still—there are sugar babies who don't want to have sex with their partners but are ready to give a lot of positive emotions, care, and support.
Traditional sugar relationship. Such a relationship is pretty similar to the type that we described above, but in this case, ladies don't mind having sex with their partner if they feel ready. It's more like a traditional relationship between romantic partners except for one thing—money and/or gifts are also involved.
Mentorship. As we have mentioned above, some ladies want to date not only sponsors but also mentors who can help them solve their life problems, share their knowledge and experience.
Online relationship. Some daddies are ready to pay for online dates, conversations, etc. without even meeting a sugar baby in real life. However, in this case, both babies and daddies should be careful when sharing videos and photos to avoid blackmailing.
Serious relationship. Marriage and long-term relationship is not usually a goal neither for sugar babies, nor for sugar daddies, but it happens. Generally speaking, seeking marriage is not the right strategy for a sugar baby, in particular, because if this is her priority, she cannot even be considered an SB.
So, as you can see, there are different sugar babies, and they may look for different relationships with sugar daddies. The secret to happy sugar relationships, both for babies and daddies, is to choose the way that is the best for you personally.