Sugar Momma: Who Are Sugar Mommas & How Do They Start A Sugar Relationship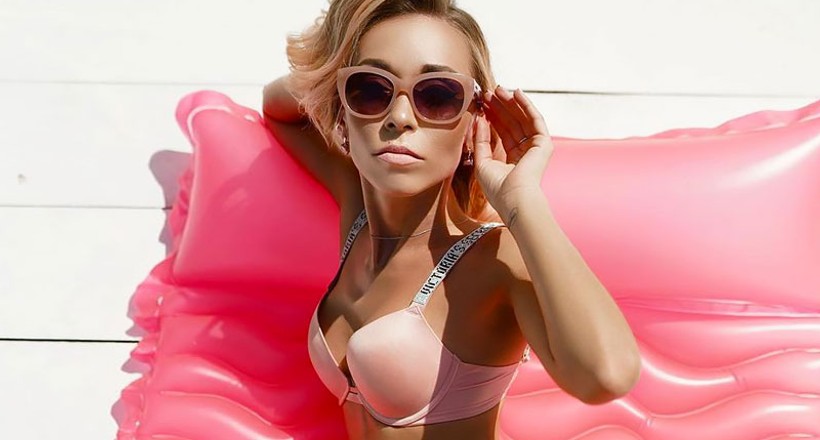 More and more people start to perceive sugar relationships of daddies and their female sugar babies as ordinary. But what about sugar mommas and their male (and female) sugar babies? In fact, women who can afford to pay the bill and support younger men financially believe that they have the right to enjoy their life with someone they like, too. But does the sugar dating system work in the same way for them? How do men feel about dating a sugar momma? How is sugar momma different from cougar? Find the answers to these and many other questions in this guide.
Who is sugar momma?
According to Urban Dictionary, a sugar momma (SM) is a wealthy woman who dates a man and financially supports him. Generally speaking, the only thing that differs mommas from sugar daddies is their gender.
Most SMs are middle-aged women (40-50 years old) who have a good yearly income and are ready to pay men $3,000+ per month. Married women rarely become sugar mommas, but male sugar babies note that they met a lot of divorced women who already have grown-up children and just want to enjoy their life with a handsome and young man. There are also lesbian SMs, but there are fewer ladies looking for other women than straight women looking for men.
These women pay for dinners and trips and buy expensive gifts. They don't really care about gender stereotypes — sugar mommas believe that if successful men can enjoy relationships with the ones they really like and financially support them, they can do it, too. After all, they can earn even more.
Sugar mama or cougar?
Though it may seem that the term sugar mama and the term cougar refers to the same type of woman, it is not exactly true. There are some differences between them.
First, let's talk about cougars. They are middle-aged women (from 30-50 years old) who like younger men, have relationships (in particular, sexual activity) with much younger men. Sugar mommas, in turn, are also middle-aged women dating younger men. However, they also provide financial support to them.
Generally speaking, the financial issue is the main difference between them. Both cougars and sugar mommas have sex with young guys, but only SMs have it in exchange for gifts, rent, trips, and money. Cougars don't offer anything except for themselves.
Does sugar mummy dating differ from sugar daddy dating?
As we have mentioned above, there are no big differences between these two types of dating. Sugar mummy just is a female version of a sugar daddy. However, both sugar mommas and male sugar babies usually have plenty of questions about how things work in this case. Below, you can find a few facts that may help you better understand what dating a sugar momma is like:
A few first dates are just regular dates, there is nothing really special about them.
Mommas usually pay a bit less than male daddies, but it is usually at least $3,000-$4,000 per month.
They do not always pay a fixed price (unless a sugar baby wants it). In most cases, they pay for a gym, entertainment, dinners, trips, rent.
They usually don't pay extra money for sex, not because they can't afford this but because it seems weird not only to them but to their male babies as well. Men, however, note that they get expensive gifts regularly, but not right after sex.
Sex is something that happens naturally when both are ready. A male sugar baby doesn't have to have sex with his SM on the first date.
Here are the most important things you should know about dating and being a sugar momma. Nevertheless, there may be exceptions to these rules.
Are sugar mommas interested in female sugar babies?
Yes, there are bisexual or lesbian SMs who are interested in female babies. Generally speaking, you can find a lesbian momma or a lesbian sugar baby (or at least gay for pay woman) on most sugar dating sites, but it is likely to be a bit more difficult just because there will be fewer matches.
Ways to find sugar mamas: IRL and online
Finding sugar momma in real life is a bit more difficult. But you can still do it, especially if you go to the places where you can meet a successful, single (married women rarely become SMs) lady who doesn't mind financially supporting you. In this case, however, it is more uncomfortable to discuss the conditions and the financial issue, so most babies and mommas prefer to look for a match on sugar dating sites.
Nearly all sugar platforms accept sugar mommas, male babies, as well as female sugar babies. CougarLife and SecretBenefits are probably some of the most popular sites in this niche — they have millions of members, so SMs and babies have options to choose from. Just note that such a website must be safe, have good features, and reasonable prices. If you want to save time looking for the best platforms on the market, take a look at our list of the best sugar momma sites.
Bonus: Another view — how men feel in a relationship with sugar mama
How do men view such relationships? Here are some interesting facts that may be useful for sugar mamas, as well as for male sugar babies themselves.
Most men start such a relationship not because they are looking for financial support but also because they are not satisfied with relationships with their peers and look for a wiser, more intellectual woman.
Such relationships usually last pretty long (if both parties want that). Most men note that they have dated their sugar mommas for about a year, and some are still in this relationship.
Most men note that they don't start new serious relationships being in a relationship with a sugar momma. Some of them have casual sex with other women, but many male sugar babies note that they are not interested in new dates.
Most guys felt a bit weird about joining a sugar dating site, but after they start dating their SMs, they find out that this is completely normal.
It feels weird for many of them not to pay the bill, but they get used to it.
Most male sugar babies don't want to discuss a particular amount that a momma needs to pay on the first date. It happens naturally after they both make sure that they want to start a relationship.
Men note that they had sex when they felt that they really want it.
Most sugar babies were really attracted to their mommas and noted that they were missing them after they broke up due to certain life changes.
Friends of male sugar babies view such relationships as a mostly positive thing.
Most men view this relationship as another experience, a more generic one, and don't think that they are gold diggers. They also note that probably they would date their mommas if they had less money.
As you can see, most men view it as a positive experience. They also note that they are really attracted to their sugar mommas.
In general, being a sugar momma is less common in our society, but it is constantly changing and developing. The number of SMs and male sugar babies is growing, and it seems that it will keep growing even faster in the future. Men say they like this type of dating, and confident, successful women like it too, so the growing number of sugar momma/male sugar baby relationships is not surprising anymore.