What Does NSA Mean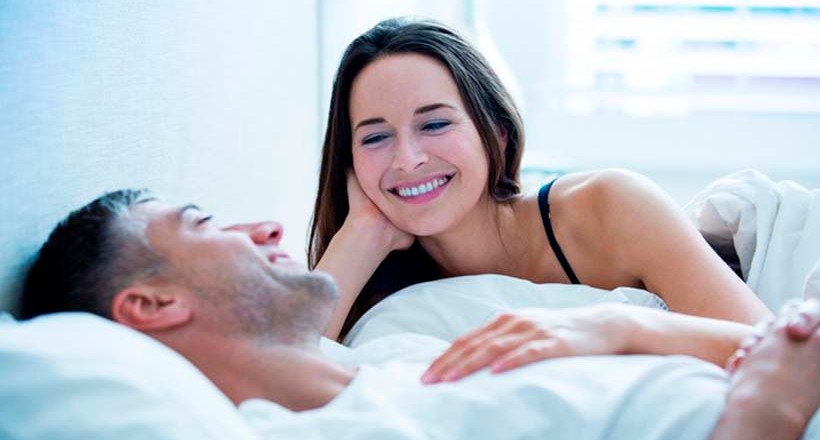 No emotional involement & great sex — sometimes it's just the best option for both. The thing is it works in some cases, and causes nothing but pain in other ones. How to understand if such a relationship will make you happy or disappointed and frustrated? Maybe starting a sugar daddy relationship would be a better option for you personally? Consider the information, facts & statistics in this guide and make your own decision.
No strings attached relationship meaning
No strings attached (NSA) have so many names. In literature, they are often called "sex outside committed relationships", "hooking up", "casual sex", "anonymous sex", "unrestricted sex," etc. Though these synonyms help understand what NSAR are, in our opinion, nothing describes them better than the definition by Urban Dictionary. It goes as follows:
No strings attached — having only sex with someone and nothing else but that. No hanging out unless it's to fuck.
As you can see, it's really comprehensive. Still, humanity created various forms of relationships, and well, that's confusing. Let's compare NSA with other modern types of dating.
NSA vs. friends-with-benefits relationship vs. sugar dating: What's the difference and what to choose?
NSA, friends with benefits, and sugar dating are 3 relatively new modern forms of relationships. Some people believe that these are just the different names of the one type of relationship, but in fact, the only thing all they have in common is the absence or romance and exclusiveness. In other words, they all have nothing to do with good old romantic relationships. But what are the differences between them? Here's the explanation:
No strings attached — just casual sex without any aspect of romantic relationship or friendship, as well as any financial rewards.
Friends with benefits — sexual relationships with aspects of traditional friendship but without exclusiveness or commitment.
Sugar dating — sexual relationships with some aspects of romantic relationships, but one of the "parties" is sponsoring another one.
As you can see, NSAR is only about sex, friends with benefits about friendship + sex, and sugar dating is about sex + money.
Reasons to try NSA relationship: Is it worth it?
NSAR can make someone happy and turn out to be a complete waste of time for someone else. To which category of people do you belong? Will it work for you personally?
You never know how you will feel until you try it, but there are a few things that may help you understand if you need it. There is an interesting survey aimed at finding out if the associations between attachment & sexual motivation differ by the type of encounter. The authors identified the so-called factor loadings for sexual motivation scale, and well, some of them can be considered as reasons to start NSA relationships.
NSAR may be a great option if you:
Want to move on from past romantic relationship
Want to experience novelty
Look for someone hot to fulfil your kinks & sexual fantasies
Have sex to relieve stress
Want to improve your sexual technique
View encounters as something that can heighten your self esteem
Want to feel less lonely but still don't want to start a new serious relationship
Want to feel more masculine or feminine
These are a lot of reasons, but we'd like to sum it all up. Generally speaking, NSA relationship might be a great option for those who really enjoy sex with people without any emotional intimacy and really don't want to build a serious relationship with someone.
If you recognize yourself, you are probably one of the people who love this form of relationships. But what are the consequences? Is this safe for your physical and mental health? Well, let's see.
What effect and what consequences may NSA have on people?
NSA is not about commitment and not about money — it is about two people giving each other what they want from each other. Sounds fair, simple, and right (for some). But like any other form of relationships, NSAR has its pros and cons. Moreover, it can be beneficial for some people and turn into a complete disaster for others. Take a look at the facts and findings below — this info will help you understand what exactly can happen if you choose NSA.
According to the results of a very interesting research, NSAR can be beneficial for the so-called avoidant individuals. However, anxious individuals are likely to experience all the negative consequences of NSA and exacerbate their problems.
As for the risks, the negative consequences of hookups and casual sex may include injury, violence (emotional, as well as psychological), STI, unintended pregnancy. Some people may also feel pressured and out of control.
It'd be wrong to ignore many other (including positive) feelings as well. According to the research, during a typical hookup, 65% of participants reported feeling great, excited, over 15 % desirable, 17% nothing special or were focused on the process itself, 8% embarrassed and/or regretful, 7% nervous or just scared, 6% confused, and 5% proud.
As you can see, NSAR may have a lot of positive and negative consequences, and there is the only thing that determines "the result." It depends on what kind of person you are. If you feel regret, out of control, or just bad during your fist casual sex experience, don't force yourself to do it again just because "it's the right type of relationships" or "it's trendy." It just doesn't work for you personally, and that's okay. If you feel more confident, aroused, and even proud, maybe, this is the best relationship for you at this stage of life.
How to find a partner for NSA relationships?
When it comes to NSA, the Internet is the best. Why ?Let's imagine two individuals who have just met in real life and liked each other. What are the chances that one of them is hoping for a romantic relationship? They are very, very big. Let's move on to another possible scenario. Why not just tell another person that you want NSA? The answer is simple — you are likely to heart that he/she is not interested.
Don't get us wrong — you can find NSAR anywhere, but in most cases, it's a matter of chance. If you're really motivated to find a partner right here, right now, niche websites might be a much better option for you.
The thing is meeting someone who is also interested in NSAR is not that easy, and on hookup & casual sex platforms, you can meet thousands of such people in your area without any difficulty. Just note that you should not trust anyone you meet on the web, and that choosing a top website is crucially important. If you keep these 2 simple rules in mind, you're likely to avoid all the problems and get all the benefits from NSA and well, meeting many new people.
Do's and don'ts in a no-strings-attached relationship
Things that can make NSAR even better:
Talk about what you both expect from a relationship. Tell her/him that you are not looking for anything serious right now and that's just casual sex. Be honest — it's better than dealing with the consequences of lies or silence.
Care about your sexual health. STI & STD are no joke, and that is the most important thing to remember when starting a NSA relationship. There's no room for commitment and exclusivity, so keep this No. 1 rule in mind.
End it when it's time to do it. If you understand that, for example, your girlfriend is jealous, or if you notice that you can't stand the thought she is hanging out with someone, end it.
Things you shouldn't do in NSAR:
Don't do it with your ex. If it feels good, why not? There are hundreds of reasons, and the fact that you'll inevitably experience a lot of difficulties and face tons of problems from jealousy to flashbacks and another breakup.
Don't spend a lot of time together. Dates, dinners, surprises, cinemas and cafes, leave all this for your girlfriend or boyfriend. If you're looking for NSA, you need to remember this No.1 rule — if you don't want to go to the next level, don't hang out with your partner.
Don't kiss all the time. Forget about cuddling. That is how you and/or your partner gets emotionally involved. If you're not going to get closer, just don't do it. No, you shouldn't take shower without even hugging a lady or a guy, but you shouldn't also do all those things lovers usually do.
How to end NSA relationship perfectly: Tips and recommendations
In general, there are two ways to end such a relationship. Considering the context, both of them can be considered right. Let's take a look at both of them.
"Avoidance." Okay, that's a typical but not too good way to end romantic relationships. People stop to answer the messages, remove themselves from this relationship emotionally, always say that they are busy. It is not the best way to break up with someone if you two were really together, but in case of NSA, it is considered acceptable. You don't even have to ignore or lie too often it is really casual sex. If you two meet once a week to have sex, you can just stop meeting without long convesations about your feelings or anything like that. If you are busy 3 weeks in a row, your partner is likely to stop to invite you.
"Honesty." You can just say it over on the messenger — you don't have to meet a partner if it's really casual sex. Just be honest and say that you are not interested in your dates anymore and add something nice about his/her beauty, great sex, etc. Voila, you are free now.
To sum up
So, here's the idea of NSA. You are busy in your job, family life, social life, etc., and you have no enough space for something really serious, but you still need good sex. The main benefit of no strings attached is that though there is no emotional involvement, friendship, i.e., what people usually call "feelings", you still have sex with the same person. It is no stranger, you know each other's bodies, and you really can have a good time together. Sounds like a perfect solution, right? It is, but you need to find out if it really works for you personally and consider the possible negative consequences. If you are sure that NSA is a form of relationship you need, you can use tons of opportunities to meet a new partner or partners on the web.