All You Need To Know About Gay Sugar Daddy Dating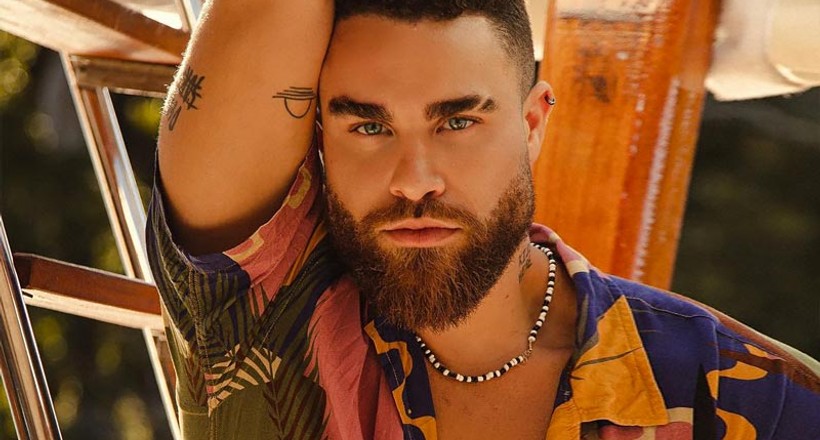 Owners of more and more sugar sites understand that accepting gay members is a must, as their number is constantly growing. Actually, the vast majority of dating platforms accept them, yet they don't allow to create profiles and don't provide search filters for gay dating in particular. But is gay sugar daddy dating different from straight dating? What are the main types of gay sugar daddies and sugar babies? You will find all the answers in this guide.
What are the most popular sites for Gay Sugar Dating?
Most Sugar Dating sites on the US market do not state that they have exclusively Gay Sugar Dating positioning, yet most websites have have an option to register a profile for gay sugar daddies and gay sugar babies. In 2022 the most popular websites are SecretBenefits, WhatsYourPrice and SugarDaddy.com.
Does gay sugar daddy dating differ from straight sugar dating?
These two types of dating are very similar and still a bit different. Let's start with some facts which prove that, to a large extent, the gay sugar dating system works in the same way as straight sugar dating.
Gay sugar daddy is a rich man (usually an older man) who is looking for a sugar baby to spoil him and support him financially — pay college bills, buy clothes, pay rent, travel with him, etc. Straight daddies do exactly the same.
Gay sugar babies are usually young and attractive, just like straight babies. Just like them, they are looking for rich sponsors for different reasons, for example, because they want to live a fancy life, solve particular financial problems (pay student loans, pay rent, etc), and take advantage of natural beauty and youth.
Sponsors and babies usually meet each other on sugar dating sites designed for both straight and gay members or only for gay daters.
Sponsors and babies also discuss the conditions (including the amount that is paid to a baby) before they start dating. These are classic sugar relationships that are supposed to be clear and honest.
It is not about sex work. Sugar dating is about starting a mutually beneficial relationship. They don't usually last forever and it implies making particular payments or giving gifts, there are certain conditions but it is still a relationship that two people start. It has not much to do with one-night stands, hookups, not talking about prostitution.
Simply put, gay sugar daddy dating is still sugar dating. If you want to learn more about it, take a look at this detailed guide on how this world actually works. But generally speaking, all the core principles are exactly the same — wealthy daddies meet young and attractive babies, give them gifts, and get regular dates, attention, and affection.
Still, we mentioned there are some differences as well. What are they? Let's take a look.
Sex is discussed more openly. Even though sugar relationships are open and pretty clear relationships started on certain terms, straight couples often face difficulties when discussing sex. In most cases, it's much easier for gay daddies and sugar babies.
Not so wide range of options. There are pretty many gay sugar daddies and babies in the US and other western countries, however, the number of straight people looking for such relationships is much, much larger.
Not all sugar dating websites also work for gay daters. Some platforms accept all members but some work only for straight sugar daters. Nevertheless, there are sites created for gay sugar daddies and babies, too.
As you can see, there are some differences, but they are not so crucial. If you live in a western country, preferably in a big city, you will be able to find your perfect sugar baby or daddy without much difficulty.
Gay sugar daddy (GSD) and gay sugar baby (GSB): Portraits and types
But what are gay sugar daddies (GSD) and gay sugar babies (GSB) like? How old are they? How much do they earn or how much do they want for dating? It is worth it? We describe the typical GSDs and GSBs below — yes, these are generalizations, but they still can help you understand what you should expect from a gay sponsor or a gay sugar baby.
GSD in detail
Who is the typical gay sugar daddy? In most cases, GSDs are middle-aged men (40-43 y.o.) who earn about $500,000 a year. They are ready to spend $5,000-$6,000 on a sugar baby per month.
It is pretty difficult to categorize GSDs, but it is possible to distinguish a few main types of sugar daddies, which are as follows:
Single, experienced, and rich. These are the most attractive GSDs for most sugar babies. They have already dated a few GSBs, they know exactly what they want, don't mind meeting in public, and may date a few sugar babies at the same time.
Married, experienced, and rich. These are also experienced and confident GSDs, but they usually settle one important condition — they want to date sugar babies who know how to hide the fact that they are dating someone — no posts on social networks, no unexpected calls, no meetings in public, and no regular trips to other countries.
"Beginners". These are wealthy but not-so-experienced men who are only taking their first steps in this direction.
GSBs should consider the type of GSD. Why? Because it helps them understand how to act with a particular man, establish a connection, and set conditions.
If you are going to date a married GSD, you should show him that you are not going to call him too often (or at all), post anything on a social network, sell or tell any information to any third parties, i.e., you need to show him that his privacy is your top priority.
If you are going to date a single experienced gay sugar daddy, don't try to pretend that you know the rules better than he does. Be nice and polite, be honest when telling about your expectations, and show him that all he gets from you is fun, and not problems.
If you are going to date a beginner, just be honest and patient when discussing financial issues and setting the conditions. You may need to explain certain things — don't be mad about it, after all, everybody has to start somewhere.
GSB in detail
Who can gay sugar daddies meet? What are typical gay sugar babies like? In most cases, they are attractive young men who care about their looks and health, are into sports, and, of course, like a luxury lifestyle or want to pay the bills. Most of them are educated, and a lot of GSBs are in college when dating a GSD (in this case, a sugar baby is likely to expect you to pay the education bills).
It is also important to note that a male sugar baby is not necessarily a gay sugar baby. There is a chance that a young man you see on the site is looking for a sugar momma, so if you are a GSD, read the info in the profile carefully. If you are a GSB, don't forget to indicate this in your profile.
What about the types of GSBs? As with gay sugar daddies, these are just generalizations, but there are a few main categories of gay sugar babies:
Gaybies. These are gay men who are looking only for gay male sponsors. They may be more or less experienced, but they all know what they want.
Gay for pay. There are also more open-minded bisexual or straight men who don't mind dating sugar daddies who pay enough. They also know how to make a man happy, so if you are a GSD and if you really like one of them, why not give it a try?
Those who want to get more luxury stuff. There are babies who want to go to fancy restaurants, visit other countries, wear Cartier, and so on. If you know his demands, you know how to make him a happy and very grateful sugar baby.
Those who want to have their bills paid. Some guys don't want all that fancy stuff this much, but they need to pay for education, rent, car, etc. In most cases, they can easily say what amount they need.
Of course, there is at least one thing they all have in common. All GSBs want to be spoiled, in one way or another.
Is finding a gay sugar daddy/baby easy?
As we have noted above, there are more straight sugar daddies and babies. Nevertheless, tens of thousands of men in the US only look for their sugar partners (note that there are twice as many babies as daddies, so there is a quite fierce competition).
The fastest, the easiest, and the most common way for men to find a sponsor or a hot young man looking for sponsorship is to join a site that accepts gay members or a platform that was initially created for GSDs and GSBs. For example, SecretBenefits and AshleyMadison are currently one of the largest communities not only for heterosexual members but also for guys looking for casual and sugar relationships. Note that the fact that a site accepts or not accepts straight members is far less important than its quality, features, prices, and privacy. That's why we recommend using only the best gay sugar daddy sites.
To sum up, there is one most important thing everyone should know about gay sugar dating. It is still sugar dating. The rules are the same, and though there are some tiny differences, they don't really change the game. It is about mutually beneficial relationships, and in most cases, they are also found online, on niche websites.