Sugar Relationship Rules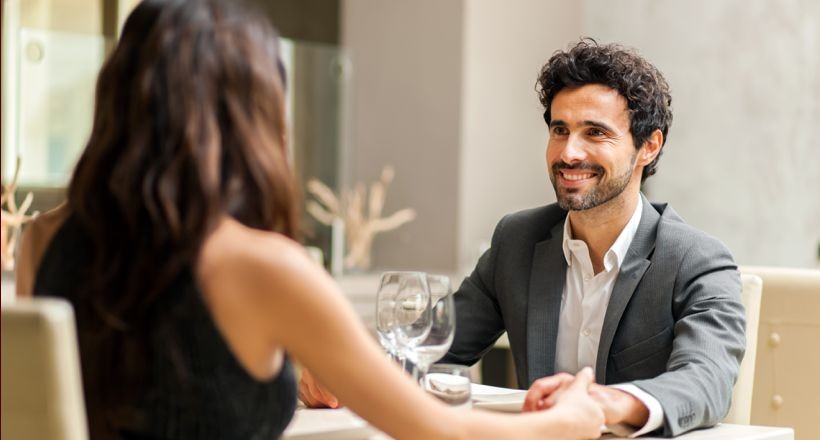 If you ask yourself what is a sugar daddy and sugar baby baby relationships ? The answer is following - it is a set of rules by which the sugar dating usually done. It is not necessarily all the same, but for those who are only beginning their way in sugar dating here is the list of the stages of sugar daddy relationships. Usually, sugar babies can be found on the special sites. So, we start with sugar daddy websites .
Search on the site
You should pay special attention to choose the right website for your needs. Look for a sugar dating site with clear fees, a good reputation among the users, and a proactive desire to ensure the security of the members.
Modern sugar dating sites have the function of filtering the accounts by a particular feature. Hence you can look for sugar babies of a certain age, appearance, or the desired sugar baby allowance . Please note that you might come across some fake female photos at the very beginning of your search. However, it shouldn't surprise you. A lot of people do that to be safe. Later, when the conversation is going on, you can share some private pictures, and so will the lady. By the way, some girls may not show their real pictures until the first date.
The best way to choose smartly is to read the descriptions that girls write - there they usually state all the info that is important for you: what they are ready to give and what they expect to receive: the money, the leisure time, the intimacy details.
When you have a short list of a couple of women you like most, you can start the conversation.
Texting
When it comes to the conversation online, your main task is to understand what is the person that you are talking to and to figure out if you can spend some good time together. Try to see if the first date is worth going or if you should continue the search. You will certainly meet women who would offer you a platonic relationship only and want $500 for it, but don't waste your time on ladies like this. As a sugar daddy, you will surely be attractive to nice women who will agree to get into the relations on your terms. If on that site you meet a woman who is ready to do so, it is reasonable to chat with her and eventually ask on a date.
The first date
Usually, the very first meeting of a sugar daddy and a sugar baby begins in the restaurant or a public place, so both of the partners feel comfortable and not embarrassed. The conversation is followed by a dinner, and you discuss all the details of your agreement. That includes a financial issue, intimacy and the general concept of the relationship. It would be nice of you as a sugar daddy bring your lady a present on the first date. Also, remember that you pay the restaurant bill. You don't sleep on the first date, but only decide if you would like to go on meeting each other.
The second, the third, the X dates
The later dates can be arranged in the restaurant, and then the couple can move to the hotel or to the sugar daddy's place - whatever you find appropriate. The second date is when the intimacy appears in a relationship. Remember that a sugar baby has the right to ask you for contraception - it is a health measure useful for both of you. But if you want to do without it, don't keep silent: discuss everything with your sugar baby. An agreement is what your interaction is built on.
Extra ways to spend time together
A sugar relationship lasts for as long as the partners see some sense in it, so to make it stay longer you can try different ways to spend your time together with the sugar baby.
For example, doing shopping, traveling around your country or even going abroad for a vacation. It all is different from the regular dating in the hotels or at home. Even things like going to the cinema or to some concerts can make your relationship interesting and diverse, so you won't be bored with each other.
However, it is common for many sugar daddies to meet for the intimacy only.
End of a relationship
Everything has its end, and so does the sugar relationship. You may get bored with your sugar baby and want to find another one - luckily, you can do it fast on the special sites. Or you may even see that you don't want a women around anymore. It can also appear that both of the partners decide to move on. Anyway, the breakup in such a relationship is usually easy because of no strings attached.
The taboos
Sugar dating is special, that's why there are some things you have to avoid if you want a relationship to last and be pleasant to both of the partners.
Although it usually starts as no strings attached, a sugar daddy or a sugar baby may develop the feelings to their partner. In such case it is better to end up the relationship and move on, otherwise, it can dramatically affect your life.
Dating tips for sugar daddies
A sugar relationship may seem more complicated compared to a regular one, but with a sensible approach, your experience of dating a sugar baby can be exactly as good as you imagine. Here are 5 dating tips to help every aspiring sugar daddy:
Develop clear goals, so that the progress of the relationship doesn't catch you off-guard, and both you and your sugar baby know what to expect.
Build up your confidence. The relationship with a sugar baby has a different dynamic than a regular relationship and a sugar daddy has the upper hand, which means your confidence level needs to match.
Be on your best behavior. Being the dominant party in a relationship doesn't mean you should be rude, overly suggestive, late for dates, and too demanding.
Don't make the relationship purely physical. Ideally, a sugar relationship is more about companionship while physical contact is a nice bonus, so don't get too anxious about the intimacy part.
Establish the boundaries. The thing that can irreparably ruin a sugar baby relationship is one of the parties developing deeper feelings for the other party, so it's important to know when to end things.
Conclusions
A sugar relationship is a game on your terms, that's why it is important to set its rules from the very beginning. Don't let any misunderstandings sink in, be consistent in your actions and you will benefit as much as you can from a relationship with a sugar baby.