Sugar Momma Scam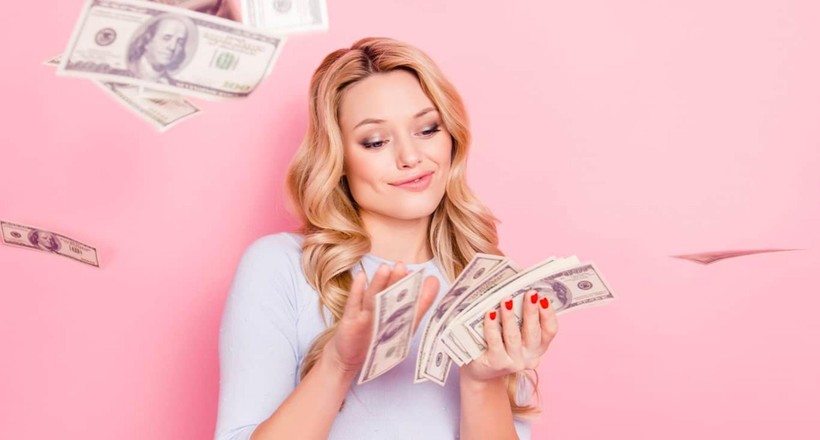 Everyone is talking about sugar daddy scams, but what about male and female gay sugar babies? Can they feel completely safe when looking for a partner online? Unfortunately, no one is safe on the web—according to the Better Business Bureau, there are victims who lost over $20,000 to sugar momma scams. Moreover, it's even easier for someone pretending to be a generous older woman to trick younger men—they usually agree to start such a relationship even faster and easier than women.
The good news is that protecting yourself isn't as hard as it seems—there are a few essential rules, and if you follow them all, always, you won't lose your money when looking for a sugar momma online, and you can find them all in this guide.
Sugar momma scams: The most common schemes
Scammers aren't as creative as most people think. Most of them use the same old schemes again and again, which means if you know them and how to act to avoid them, you can feel safe. Below, we describe all the tricks that a "sugar mama" may use, so keep reading carefully.
Sugar momma scam on social networks
Here's the first thing you should know about the sugar mama scam on social media and networking sites and apps (there is Snapchat sugar momma scam, sugar momma scam on Instagram, Twitter sugar momma scam—this can happen literally anywhere), and there's always a generous woman who is willing to pay an outstanding bill to you despite you have never met in person.
Everything starts with a typical message from a sugar mama that looks like that:
"Hey, I'm a sugar mama from LA, and now I'm looking for a sugar baby to spoil. You're very attractive, and I'd like to offer a $1500 monthly allowance. Hope it doesn't offend you, and please, let me know if you're interested."
The message may vary, but it also means the same—a person is offering money without asking anything in return, and that's the main reason why people are falling victim to dating scams. If a sugar baby agrees, a scammer pretends to send money to them—sends you a fake check to deposit on your bank account, uses the PayPal sugar momma scam scheme or another payment system to trick you (we describe all these methods in detail below). It often has a bad end—a victim spends their personal money and finds out the sugar mama was just the scammer who sent a fraudulent payment.
Sugar momma scam on Cash App, PayPal, Venmo
According to the Better Business Bureau, there are lots of ways to scam a person on a dating or social media site, and PayPal, Venmo, and CashApp are used no less frequently than direct bank transfers. Generally speaking, a sugar momma scam on Cash App, PayPal, and Venmo can be an advance-fee scam or a fake screenshot scam:
Fake screenshots. Imagine that a "sugar mama" reaches you on a site or on Instagram and promises you send money. She actually does it, sending you a screenshot of the PayPal payment. It looks real but it isn't—such screenshots are usually fake. A scammer just asks you to send them a small amount to verify the transaction which is now in a pending period. Of course, when a victim sends it, they are immediately blocked by a receiver.

Advance-fee scams. In this case, a sugar momma doesn't send a sugar baby anything. Scammers trick victims in another way—they ask to send a relatively small amount of money to make it easier to transfer money or to prove you're a real person, usually, no more than $10 or $20. If a victim agrees, money is lost, and no payments from "sugar mamas" are transferred.
Remember please: checks and screenshots can look real, but it doesn't mean they weren't faked. There is no way a potential benefactor will spend a penny on someone only because they find this person attractive and know nothing about them.
Sugar momma fake check scams
Another way to avoid falling victim to a sugar mama scam is to always keep in mind checks can be stolen, and that even if you deposit money successfully, it doesn't mean you have it forever—the transfer can then be canceled by a bank.
Here's how this scheme works:
No matter if you're openly looking for sugar relationships or not, a scammer finds you somewhere on dating sites, social media, Instagram, Facebook, etc., and sends you the typical message (like the one we've provided earlier in this article).

If you agree to accept a generous payment from a sugar mama, a scammer will transfer your money and then ask to do something with part of that usually very large amount. They may ask you to buy gift cards, donate part of that amount to an orphanage (not a real one, of course—you will send money to a scammer's another account or an associate's account), give part of that money back, etc.

In a few days, your bank account is blocked because the check was fake or a credit card was stolen, and you end up with a negative balance, and a scammer gets the money you "returned", sent to an "orphanage", etc.
Note that this is the most effective scheme for scammers, as a victim gets real money—this seems the best proof until the transaction is canceled by a bank in around a week.
How to spot a fake sugar momma?
You can do it right after (and sometimes even before) a conversation starts. No matter where you're talking with a scammer—the red signs below are equally important for everyone who tries to avoid the CashApp sugar momma scam, sugar momma scam on SnapChat, or a sugar momma on Instagram scam.
Pay special attention to the photos on her profile. Do they look real? Copy them and look for similar Google images—if they're stolen, just move on.

Be skeptical of the offers you get from strangers. A real sugar mama will never offer you money, especially large sums, if she's never met you in person. Of course, she won't send it to you if you just met.

Be attentive to the dynamics of your conversations. If things are moving too fast, if a potential sugar mama acts like she wants to gain your trust, tells you a lot of details, sends any kind of "proof" and wants you to share information, it's a scammer.

Bad grammar is a suspicious sign, too. A lot of scammers work remotely, from developing countries, so if a sugar mama makes weird mistakes and sounds like a foreigner, it's a good reason not to keep talking with her.
Any scam works almost the same—a person needs to gain your trust and is ready to promise you anything. If it's too good to be true, hence, it's not true.
Sharing personal information with sugar momma: 2 major don'ts
Generally speaking, all the information you definitely shouldn't provide to anyone you meet on the web fall under two main categories:
Financial information. Bank account details are the information you shouldn't disclose to anyone you've never met in person. A lot of victims report they lost money after providing any kind of access to their payment details, in one way or another, so if you're looking for a sugar mama and want her to pay online, just provide your baking info after you have a real date.

Sensitive personal information and personally identifiable information. Your real last name, address, email address, and even your marital status, let alone government ID numbers, or social security numbers, are your private details that should be protected by all available means.
We'd like to emphasize that you shouldn't even send any explicit videos or photos—they can be also used for blackmailing, especially with your face in them, especially if a person knows you're married. You can enjoy sexting as much as you and your real sugar mama want to, but that's definitely not the right thing to do with a stranger you've just met.
Real stories of people tricked by sugar momma scammers
Story 1
I met one of the scam sugar mommas on Snapchat—she reached me and offered me a $500 weekly allowance. I was rather skeptical of this offer and said that she was just trying to make me buy gift cards for her. She argued that wouldn't happen and sent me the checks for bank transfer. It seemed so real and I nearly believed it, but I started to look for more info and found out a bank can find out a check is fake in weeks. I blocked a scammer, and definitely don't regret it.
Story 2
A sugar mama I met on Instagram (her photos looked real, I regret I didn't use reverse image lookup) said I look like her dream man and that she wanted to spoil me a bit and meet me IRL in 2 months. I was okay with that—at that time, I was single, so I agreed. Things got weird when I received $1000, and that was more than she promised, but was asked to send $500 to her church because she was too busy. I realize how stupid it was that a business lady had enough time to ask me to send money multiple times but didn't have enough time to do it herself. But I still did it, and guess what? Yes, I lost those $1500.
Where to find a real sugar momma?
Generally speaking, you have a better chance of avoiding any kind of sugar scam, including sugar momma scams on sugar dating sites. Such platforms are carefully moderated, and though scammers steal photos of people and can join anyway, such accounts are usually blocked by the team. Also, you can reach only verified users (on some sites, there's a video verification procedure, and everyone can watch a video of a person saying the code phrase). You still should be careful, but the chance of meeting a scammer is a few times lower.
Conclusion
Everyone can meet a scammer anywhere—on dating or social media websites and sometimes, even on sugar dating sites. The best way to protect yourself in all cases and situations is to remember that no one gives you free money, and you shouldn't send your money to anyone you've never met in real life. There are millions of victims of romance scams, and you shouldn't join them. If you've already made a mistake, you can report a scam on the BBB scam tracker to warn others about the existing danger.