Can You Get Scammed on Cash App? Sugar Daddy Scams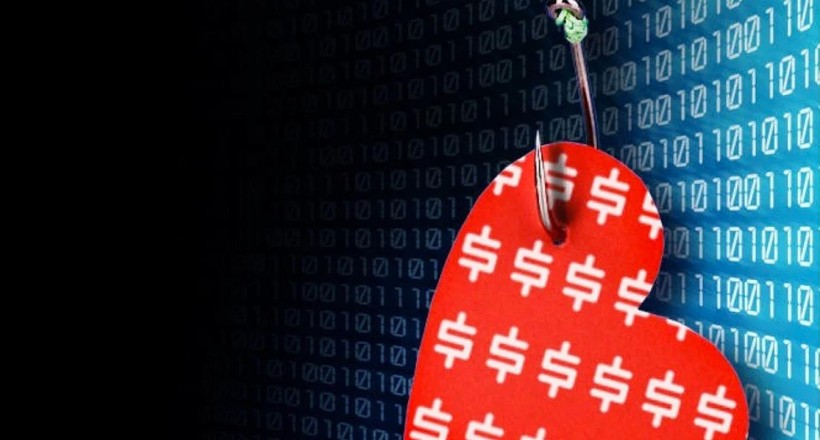 Though the sugar world seems so magic, everyone who's going to become a part of it should remember that a sugar daddy scam is real. There are a lot of different schemes that someone pretending to be the most generous sugar daddy can use—some scammers use fake checks, some—stolen credit card funds, and some turn a Cash App account into a tool that lets them get a sugar baby's money.
So, how not to get scammed on Cash App? In this guide we describe all the red flags, the most common schemes, and special tricks that fake sugar daddies may use. Knowledge is power—use it to protect yourself when looking for a sugar daddy online.
How do sugar daddies scams work?
Here are the 3 main things that all sugar daddy scams are usually based on:
Principle #1—Giving free money for nothing. A fake sugar daddy always is a generous benefactor who wants to send you a large amount of money, despite you have never met him in real life. He doesn't ask for anything in return—a scammer may mention that he's looking for communication and companionship just not to sound suspicious, but the scenario is always the same. Someone sends you a few messages and wants to give you money, the sooner the better.

Principle #2—Creating fakes of any kind. Today, fake sugar daddies can create fake accounts on social media, fake checks, fake reports, send fake fishing emails, etc. They don't always have to steal someone's photos—in the modern world, they can even be autogenerated. A scammer always tries to send you proof—just remind yourself that with all those programs, proof may not prove anything.

Principle #3—Using modern technologies (untraceable transactions = unrecognizable users). There are tons of apps and payment platforms created for a user's convenience. You can make instant payments, send money to whoever you want, and scammers use these opportunities to trick their victims.
How this can be applied to CashApp? Let's take a look.
How does Cash App sugar daddy scam work?
Cash App sugar daddy scams definitely are some of the most common ones. Here's how it works: a user meets a fake person on a social media website (principle #1), sends a fake report or makes a sugar baby think that she'll receive her payment soon (principle #2), makes a sugar baby pay and blocks a victim remaining anonymous, and therefore, unpunished (principle #3).
Let's take a closer look at the 3 most common Cash App schemes—read the information below carefully, and you'll avoid sugar daddy scams.
1. Legit Cash App payment, fraudulent money
This type of scam is pretty similar to the bank sugar daddy scam. Here is how it works:
A fake sugar daddy makes payment and you actually see the money is sent to your account.

You keep it or transfer money to your bank account.

A scammer is trying to make you do him a little favor, for example, buy a gift card or transfer a small part of that payment back.

Cash App/bank finds out the transaction was made from fraudulent accounts (in most cases, stolen ones) and cancels it.

A fake sugar daddy leaves, getting a gift card or legit money from a sugar baby.

A sugar baby loses her money and has a spoiled credit history, a debt, and has to prove that she's actually a victim.
As we've noticed previously, if a sugar daddy actually sends money to sugar babies, it doesn't prove anything. This money is stolen, and it will be taken back anyway. If someone sent it to you, the best option is just not to do anything and wait—block the person who sent it and don't spend this money or transfer it to your bank account. In a few weeks or even sooner, payment is likely to be canceled.
2. Fake payment notifications & fishing links
Are there any other ways to scam a sugar baby using an instant cash transfer app? Yes, though it may seem that a Cash App user is protected, here's another scheme that fraudsters usually use:
A sugar baby meets a sugar daddy who wants to send her money.

Fake sugar daddy asks her to provide her Cashtag, email, or phone number.

A sugar baby receives a fake notification from Cash App and follows the link in the email or message to check it.

Her financial and/or personal data are stolen, and now the "sugar daddy" can use it the way he wants.
Moreover, though, in most cases, payments sent to your cash app account are instant, a fake sugar daddy may send you a fake screenshot with the payment sent, say that it's now pending, and ask you to send some money back to verify the transactions and receive money.
3. The 'send less to get more' request
This is the simplest scheme, and most fake sugar daddies don't mind using it to get smaller yet legit payments from their victims. Here is how such sugar daddy scams work:
A scammer reaches a sugar baby, makes a very generous offer, and tells his story to get trust.

A sugar daddy and a sugar baby keep talking for some time.

A fake sugar daddy pretends to be charmed and super-motivated to date a sugar baby.

He promises money and says he's going to transfer it but has doubts—that's why a sugar baby needs to send him $10-20 to prove she's real and her Cash App account is real, too.

A sugar baby decides to transfer money and receive a lot more.

A "sugar daddy" blocks a sugar baby.
It may seem that this scheme is too simple, but a lot of Cash App users faced this type of scam. Be careful and remember that you never should send money to someone in advance.
What personal information shouldn't be shared under any circumstances?
Here's what you should know about Cash App transfers—if you want to receive money from someone, you don't have to provide any information except for your Cashtag or email address, or phone number. If you still decide to give someone any details, choose Cashtag—it's the best of the existing options in terms of safety and privacy.
As for the details you shouldn't share with anyone, they are as follows:
Address and phone number—you have to provide this information to receive a payment on Cash App and most other financial platforms, and if you should, there are always better alternatives.

Cash App sign-in code—someone who wants to send you money doesn't need it, it's just a scam.

Debit card number, bank account information, or Social Security Number—protect these details at all costs and don't share them with anyone you've met on the web.
Also, we don't even recommend telling a new sugar daddy your real last name before you meet in person, and make sure you can really trust him.
Huge red flags that help spot a sugar daddy scam
Though sugar daddy, as well as sugar momma scams on Cash App and other platforms are pretty common, there are a few signs that will help you spot a scammer pretty easily:
A sugar daddy reaches you on a social media site or social networking site though you didn't even post anything about sugar dating.

He starts with compliments and offers you an allowance, not caring much about the fact that he's never met you in person.

Your Cash App sugar daddy offers a very, very generous payment.

He's ready to send you money immediately, without asking for anything.
How to avoid these types of Cash App sugar scam?
Always keep in mind that: screenshots, notifications, all this can be faked, watch the tiniest details. For example, on fake screenshots and notifications, there are usually mistakes in the Cash App email address, one typo in the name of the site in its URL in the fishing link, etc.
Consider these flags and date safely. Here's another pro-tip—scammers usually find victims on social media and networks, as well as on not-so-good sugar sites. If you choose a reputable platform, you will hardly meet scammers: it is much harder for them even to join it because of the strict moderation and profile verification procedure.
Conclusion
Can you get scammed on Cash App? Sugar daddy scams are more diverse than most people think, so the answer is definitely yes, anyone can. Real sugar daddies looking for sugar babies online aren't interested in charity, they're interested in actual relationships, in 99% of cases, they want to have real dates offline. That means that they won't send money to anyone before they make sure they met the person they were looking for using Cash App or any other app or payment method.