Good Present Ideas For Your Sugar Baby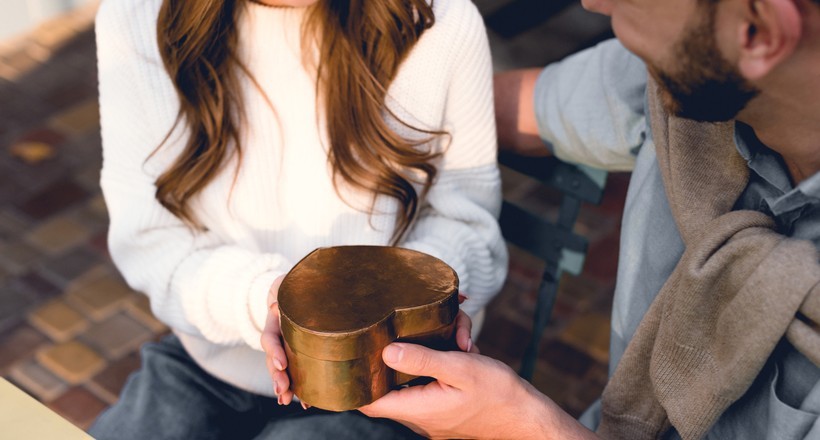 Let's be frank – sugar babies always expect their rich daddies to treat them in a special way. For sure, a sugar relationship is a mutually beneficial relationship – whereas sugar daddies get attention, care and pleasant communication, sugar babies can receive, on top of any kind of support, multiple gifts. We've interviewed about 30 ladies from SecretBenefits and devoted this post to sugar baby gifts topic.
Flowers
Most Babies say, that a fine bouquet of long-stemmed roses or a bunch of luxurious peonies is a must if you want your sugar baby to scream out of happiness. Every girl dreams of a secret admirer sending her flowers – so what you can do is to send an entire basket of flowers to her apartment with a postcard attached.
Of course, she will know it is you, and she will ask you about this during your sugar date, but you can pretend you hear about it for the first time. Your sugar baby will be awed.
Chocolate
Also, don't forget about sweets and chocolate – no matter what she tells you (she's on a diet, etc.), just do it. Chocolate is the best gift for any girl and it is the best gift for sugar babies as well.
Jewellery
Many years ago the beauty icon Marilyn Monroe said diamonds are girls' best friends, so keep that in mind. If you want to enjoy the presence of your sugar baby, if you want to be the sugar daddy of her dreams, present her jewellery. Make sure to ask what she prefers before getting it for her, or better take her to a jewellery shop and let her pick.
Clothes, shoes & bags
Another way to impress a sugar baby is by buying her clothes from known boutiques. In this case, you will have to go shopping with her – sure, it requires time. Ready for that?
Beauty-procedures
Is your sugar baby the sweetest thing in your life? You have to reward her! Let her get some SPA-procedures, top-level massage, manicure and haircut. Presenting her this opportunity, you will not only make her happy but also yourself since you will enjoy her shining beauty too.
Hobbies and interests
Sugar babies are typically young women with a variety of interests, dreams, and goals, so you can always get something that will help them have a good time doing what they love, or learn a new skill. An art masterclass, a crash course on makeup, or a horse riding session can be right up your sugar baby's street.
Emotions
As a sugar daddy, you can be more creative and present your sugar baby emotions and experiences. Order for her a session of skydiving, scuba-diving, car racing or at least go to an amusement park together and have some fun on a rollercoaster!
Trips
If your sugar baby prefers passive (or lazy) resting, send her to a beach where her beautiful skin will be kissed by the sun and where the waves of the warm sea will let her soul relax. Sugar babies love fancy bikini-cocktail trips to azure blue waters, so don't think twice before sending your beautiful girl to Greece, Spain, Seychelles or Mauritius.
Life opportunities
Is your sugar baby an ambitious girl? Support her in her endeavours – it will be the best gift you can present her. Pay for her education or invest in her startup – she's worth it! Your sugar baby will be in the cloud nine, and you will be enjoying the fruits of pleasing her too.
If you are confused and don't know what to give
In case you haven't been together for too long and don't know much about your sugar baby's tastes and preferences, there is always at least one idea that will work. Gift cards to the most popular online and offline stores are a no-brainer. With their help, you can give your sugar baby exactly what she wants without spending ages to figure out her desires.
Final thoughts
Given that you already spend a certain amount of money on your sugar baby's allowance, gifts may not seem like a necessary expenditure. However, an unexpected but welcome gift is always a good idea: it will instantly cheer up your sugar baby, cement a good relationship between you, and make the sugar baby more likely to stick with you.