How To Talk To A Sugar Daddy First Time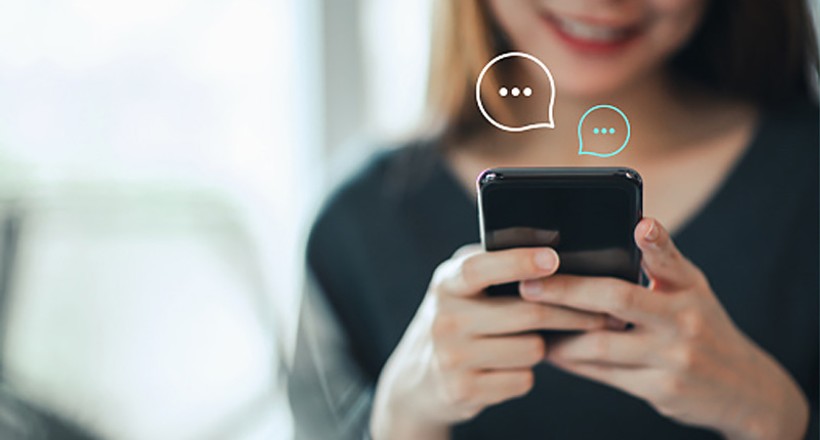 How to start a conversation with a sugar daddy? Approaching someone online is often a challenge even on Tinder, and considering the context of sugar dating, it gets even more difficult. Sugar daddies receive lots of messages from sugar babies, as an average good dating site has around 70% of female members to 30% of male users. Yes, the competition is that fierce.
In this guide, you'll find tips and the first message examples to inspire you and attract the most generous sugar daddy.
How to talk to a sugar daddy?
So, what to say to a sugar daddy? A sugar daddy is just a man who's also looking for a relationship, and that's an important thing to remember. You don't have to say something super-special, do anything extraordinary or surprising. Still, there are some specific rules of etiquette. We'd like to start with some don'ts—this information will help you avoid the most common mistakes:
Don't focus on his age, even if he looks very good and you think it'd be a good compliment
Don't talk about the terms of a sugar arrangement in your first messages
Don't focus on your own expectations of interests unless these are the interests you both have
Don't start with something related to sex—dirty talks are not for the first message and he may think you're an escort
These are just the basic don'ts, but what about the dos? We provide some below.
Greeting for sugar daddy
Here are some sugar baby greeting examples and an explanation of what exactly is good about them:
Hi, I just noticed you like (the name of a music band). This music changed me, and if we both like it, maybe there are more things we have in common?
Hi! I see you've been to ___, I absolutely love this place. Maybe we'll meet there one day?:)
Hi! Your profile looks great. I see you live in New York? I just moved and have already fallen in love with the city. Maybe as a New Yorker, you know some secret places that every newcomer should visit?
These messages are relatively neutral and polite, but they're also the icebreakers that will make a sugar daddy respond. Again, these are just sugar daddy greeting message examples to inspire you—rely on information about a particular person to come up with your own idea of a great greeting.
More sugar daddy message examples and templates
There may be a lot of different sugar daddy texts, and we'd like to provide some more, just in case you're looking for more detailed ideas.
Hey George! I looked through hundreds of profiles, but you were the only person who mentioned that you love the ___ movie/ are vegetarian/the importance of environmental protection, etc. For me, that's incredibly important, too. I'd like to get to know you a bit better, are you interested?
Hi! Great photos and great profile. I saw the photo of you playing tennis, and I've been playing it for 5 years since high school. Would you like to play a game with me one day?
Hello, Richard. I'm really impressed with your career path. I've always been interested in becoming a ___. Do you consider mentorship or are you just into sugar dating?
Conversation topics to have with your sugar daddy
Your sugar daddy message can be literally about anything: hobbies, travels, education, professional interests, career, friends, favorite types of entertainment, attitude toward parties or video games, music, beauty standards, and so on. The only topic you should avoid is something controversial like politics.
The best option is to start with hobbies and interests and then move on to something more serious, for example, personal values, priorities in life, and views of life. That's how you can get closer.
So, there are a lot of things to say to a sugar daddy, and there are a lot of things you shouldn't say, though. Here are some rules of a good conversation with a sugar daddy:
No complaints
No discussion of ex-boyfriends and bad previous relationship experience
No virtual sex before you start dating
No conversations about poverty and social stratification
Here's the most important thing that every sugar baby should remember—men date sugar babies and pay them huge allowances mostly because they get those dream relationships with only positive aspects and no negative emotions. You may talk about different things when you get really close, including ex-boyfriends, ex-wives, politics, etc., but at the very beginning, it's important to ensure that you sound like someone who can bring happiness, not problems.
Important questions to ask a sugar daddy
There are the questions you ask just to continue a conversation. There are also questions that are important for you because the answers can help you understand if you may have something with this person or not and learn more about their expectations and goals. Here are some samples of the questions from the second category.
What are you looking for here? I personally would like to meet a …
What's better for you, texting or phone calls?
Would you like to date someone for a long time or just enjoy and have fun with no strings attached?
Are you looking for something exclusive?
What would make you finish a relationship with someone? Are there things that you're totally not into?
What do you think of mentorship?
Of course, the context is important, too; there is the right time and the wrong time to ask them. These are not the first messages you can send, but the questions you can (and, to be honest, you should) ask to understand if you really match each other.
What makes you a good sugar baby? Answers
How to approach a sugar daddy? Now you have the lists of do's and don'ts and some samples, we believe that you won't experience any difficulty with approaching a potential benefactor. But getting someone's interest is only half the battle—after all, you should also keep a man interested.
Here are a few most important things to keep in mind:
Never get jealous
Never seek more attention from him
Never complain about your relationship or anything else
Never get angry with him (there are exceptions, of course, but if you met the wrong man, no matter how rich he is, if he's rude, you should just move on)
As you can see, sugar dating, as well as sugar conversations, are not always like traditional dating and traditional romantic conversations. They are definitely more neutral, at least at the beginning, but we can't say it's a bad thing.