10 Best Sugar Momma Apps To Use In 2023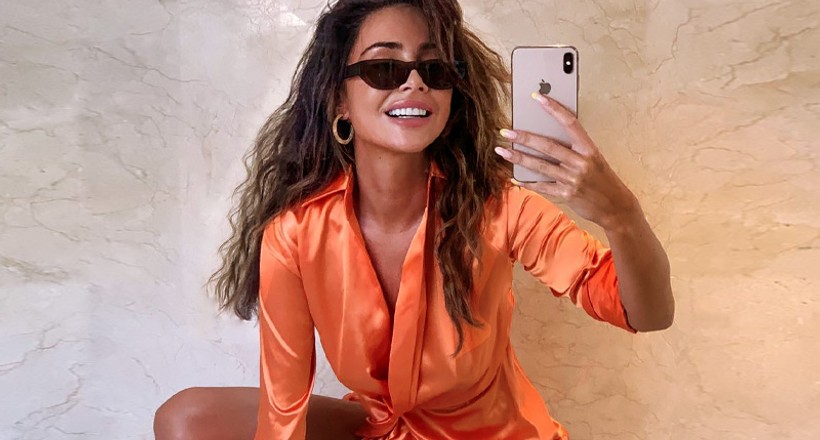 Though sugar momma dating is still less common than sugar daddy dating, the growing number of sugar momma apps and sites indicates the growing interest and demand for such relationships.
If you want to find a sugar momma fast and without spending a fortune, take a look at the list of the best sugar mama dating sites we've chosen for you. Each sugar momma dating app has its special features, pros, and cons—just consider your expectations and choose the right platform.
CougarPourMoi
Users: 279,000 monthly visits
Features: Profile boost, priority support, mass messaging, live chat
CougarPourMoi is translated as "Cougar For Me,'' and that's what the site is all about. Though it's promoted as a casual dating platform, there are a lot of sugar mommas and young and attractive sugar cubs seeking mutually beneficial arrangements.
Note that though it does have many members in France, it's rather an international dating site. Around 20% of registered users are based in the United States, and paradoxically, it makes the platform one of the biggest sugar momma apps in America. CougarPourMoi is really versatile, in part because it works both for local and international dating.
The user base, however, isn't the only benefit. Registration is entirely free, and both sugar mommas and sugar cubs can get a bonus for email confirmation and boost their profiles for free. There are multiple premium plans, and you can upgrade your account for just one day for $0.99, enjoy unlimited messaging, unlock all the photos, and then decide to keep using the site or move on to another app.
Cougar Life
Users: 120,000 monthly visits
Features: Gifts, chat, priority messages, search, flirts
Cougar Life is different from all other sugar momma dating apps on our list for one simple reason—unlike many other sugar dating sites, it just doesn't accept anyone but sugar mamas and sugar babies who want to date them. That narrows the search for members a lot and makes it one of the most effective platforms to meet a successful older woman or a young male sugar baby.
It's a premium sugar momma app, though. New users who sign up for the site can edit their own profiles, add photos, browse other users' profiles, and send the so-called flirts to let another member know they're interested, but actual communication, i.e., messaging, is available only to those who purchase some credits. By the way, there are more sugar babies than sugar mamas, and those who want to stand out can also send priority messages. So, though it's not a free sugar momma dating app, for many users, it's absolutely worth paying for.
SecretBenefits
Users: 17,000,000 monthly visits
Features: Profile videos, private photos, messaging
SecretBenefits is now one of the most visited and popular online dating websites. It was created just for people looking for sugar partners, and it actually accepts all—sugar daddies, sugar mommas, and male and female sugar babies. That, however, isn't the only reason why many singles choose it. It's also one of the safest sugar momma dating sites with the most detailed profiles.
The thing is you can't join the community without adding your photos, 6 photos, to be exact, and they must be real—the system checks it, so stolen, or stock pictures won't be accepted. Moreover, all members can upload verification videos that will be shown on their profiles. It's a great feature overall, but verification won't work that well for people seeking extra privacy. These users can create secret albums with private photos, though. Secret Benefits isn't a free website, but 10 credits unlock a conversation with any other member—there's no need to pay for all messages you send.
SugarDaddy.com
Users: 620,000 monthly visits
Features: Video verification, private photos, messaging, extended search
SugarDaddy is one of the new but already popular sugar momma websites where both female and male sugar babies can look for partners. It doesn't offer anything extra special, but it uses the scheme that allows it to be one of the safest places for everyone seeking a sugar relationship, including those who are seeking a sugar momma relationship.
Here's how it works. A user signs up for free, and pretty many details must be provided—you not only need to provide standard information but also upload real photos. Once you join the site, you can add more details and verify your account. A non-paying member can use search, browse profiles, like others, and add profiles to favorites, but those who want to approach a sugar momma online will need to buy some credits to spend them on messaging.
AshleyMadison
Users: 10,000,000 monthly visits
Features: Chat, priority messages, secret photos, extended search
Ashley Madison is a rare platform that a sugar mama can use for free—according to the policy of the company, women, unlike men, can send messages without spending credits. This is explained by the male-to-female ratio. Ashley was an affair website that attracted more men than women, so this was just a way to encourage ladies to sign up.
We should emphasize it's not one of the sugar mama dating sites where people are seeking something exclusive, it rather works for those who're looking for short-term, casual sugar relationships. There are also special tools to protect privacy, in particular, members can create secret albums, blur their photos, and most prefer to provide some basic information in their profile. There are also great free search, chat, and priority messages for those who want their messages to appear higher in a potential partner's inbox. All in all, it's one of the legitimate niche sites and also one of the best sugar mommy apps that can help anyone find a perfect match in the shortest time possible.
LuxuryDate
Users: 50,000 monthly visits
Features: Editing profile, adding private/public photos and videos, messaging
Luxury Date is known as a new and promising sugar daddy dating site, but if you're looking for a sugar mommy or are a sugar mama yourself, you can join this growing community, too. Why do we believe it's a promising site? First, it's a modern platform—it looks great, works great, and obviously, the company invests in its promotion and improvement.
Members can join for free, and most importantly, they can create really good profiles. In particular, users can verify them and add profile videos—some other dating sites and apps to find a sugar momma focus more on privacy, while Luxury Date focuses more on safety. There are no extra special features like video chat, at least for now, but there's messaging, and basically, it's enough for sugar mamas and sugar babies to find great matches and start a sugar relationship in real life pretty soon.
SugarDaddyMeet
Users: 600,000 monthly visits
Features: Chat, comments, profile verification, basic and extended search
Can you find a sugar mama on SugarDaddyMeet? Yes, it's possible, but here is an important thing to consider—it's possible only if you live in one of the 20 countries on the white list. The point is that the company is aimed at providing the best sugar dating experience and wants to ensure that a sugar daddy or a sugar momma can really afford to pay a sugar baby the amount he or she would like to get.
What else is special about SugarDaddyMeet? The registration is free, the search works great (there are a lot of filters that are legit useful for all users seeking a sugar partner), there's a great online messenger, and finally, this is one of the rare sugar momma dating sites where you can also read and write your own comments on another members' profile.
SugarBook
Users: 205,000 monthly visits
Features: Chat, advanced search, Incognito mode, lists of favorites
If you're looking for a good sugar mommy app, not one of the sugar momma dating websites, try Sugar Book—the app is available to both Android and iOS users. On this platform, no matter which version you use, you'll meet only people seeking sugar arrangements—no singles looking for vanilla relationships are accepted. Sugar babies can use it for free if they sign up with their college email address, while sugar mommas and sugar daddies need to upgrade their membership plans to enjoy communication with potential partners.
Those who value privacy can use the Incognito mode. The profiles are pretty detailed, obviously, the moderation system works well enough, there are plenty of useful search filters, but here's what all users should consider—non-paying members can search for matches only in their own country, while search worldwide is available only to premium members.
EliteSingles
Users: 1,700,000 monthly visits
Features: Personality test, messaging, commenting on photos, matching services
EliteSingles is one of the best dating apps and sites in the market—currently, this platform has a lot of special features that improve the online dating experience for both men and women. It's rather a regular dating site, but just like Ashley Madison, it attracts more and more people seeking long-term sugar arrangements, too (you'll still hardly find something casual there).
Like many other dating sites, it lets members sign up for free, add photos, take a personality test (a pretty good one, by the way), browse profiles, send winks and likes, and even get the best matches. However, only premium users who pay for the subscription can use chat, be matched with premium users, and comment on other members' profiles.
EliteMeetsBeauty
Users: 1,700,000 monthly visits
Features: Chat, search, favorites, likes, phone verification
EliteMeetsBeauty (or RichMeetBeautiful) is another place where you can find a sugar momma or a male sugar baby pretty easily. Though there are no specific search filters, you can just search for matches by age, and you'll see there are a lot of potential sugar mamas and younger men interested in dating older women. Profiles are not so detailed, and not all users verify their accounts, but moderators work pretty well, so all suspicious profiles are usually suspended.
There are pretty many things that members can do for free. In particular, they can edit their accounts, use advanced search, like others, and reach support at any time. By the way, there are EliteMeetsBeauty sugar mama dating apps available both to Android and iOS users. However, only premium members can send messages and virtual gifts to other members.
Sudy
Users: 30,000 monthly visits
Features: Chat, commenting on profiles, secret albums
Sudy is a sugar daddy and a sugar mama dating app available worldwide. It's not as popular as older and larger sugar momma websites, at least for now, but it's gaining more and more members. In part, this is explained by the fact that sugar babies looking for a partner can use the platform for free, and that solves two problems—a financial problem for SBs and the problem of fake accounts.
Messaging is the main communication service on the site—there's no video chat, but there are some fun special features that most other online dating sites don't have. In particular, users can post Moments, comment on them, upload and watch videos, and also create private albums. So, it's rather a half social media, a half sugar dating app.
Final thoughts
Undoubtedly, dating a sugar mummy is becoming more and more common in 2023, and now we can see how the market responds to it. Finding a good sugar momma website was nearly impossible 10 years ago, and not those who want to date older women, as well as wealthy women who'd like to meet younger men, can choose between a pretty wide variety of options. If you have certain expectations about a sugar momma app or site, take a look at our list once again, and choose the platform that meets all your criteria and is likely to work the best for you.