Platonic Sugar Dating: Does It Exist? If Yes, How It Works?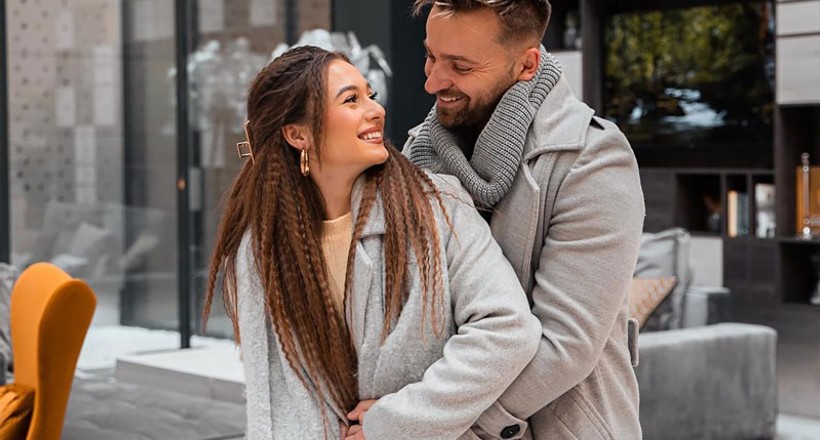 Are platonic sugar daddies a myth or reality? In fact, the chance of meeting a platonic sugar daddy is real, but it's important to consider that the number of benefactors looking for such a type of relationship is significantly lower than the number of men looking for a traditional relationship with some sugar.
In this guide, we'll talk about the idea of platonic dating, sites where a platonic sugar baby can find a benefactor, and the things that can help her succeed.
What's a platonic relationship?
Sugar dating is commonly associated with intimacy, and some researchers note that sugar arrangements are blatantly paid sex in some cases. However, in other cases, it is a deep platonic friendship. But what exactly does this "platonic friendship" mean to both partners?
A standard sugar relationship script usually incorporates the expectation that a sugar baby and a sugar daddy develop authentic feelings and enjoy their communication and companionship along with having physical intimacy.
A platonic sugar baby, in turn, also communicates with a sugar daddy a lot, accompanies her partner on events, and goes on dates (unless she's not one of the virtual sugar babies) without having sex with her partner. Why do people want to have such a relationship? For plenty of reasons, actually.
Here's why sugar babies look for a no sexual sugar daddy:
There's no social stigma
It's just safer in terms of health
Her relationship definitely won't be associated with escorts
She can spend time with someone she likes as a person without putting any kind of pressure on herself
Of course, it's pretty beneficial for a sugar baby, but what about sugar daddies? Some guys are into platonic relationships because:
They're married and don't want to cheat but still would like to spend time with a beautiful young woman
They love mentorship and feeling like benefactors more than sex
They need a girl who will accompany them rather than a sexual partner
So, despite most sugar daddies looking for both companionship and sugar, there are men who value other aspects of sugar relationships more than intimacy.
Platonic sugar daddy sites and apps
Finding a sugar daddy without the sugar is not the easiest task; however, there are some sugar dating sites where a sugar baby has a better chance of meeting a platonic partner.
Secret Benefits. This is one of the most popular sugar dating sites now with over 17 million monthly visits. There are lots of verified profiles, great moderation, and most importantly, the largest number of sugar daddies looking for different types of relationships, including the platonic ones.
Ashley Madison. It remains the best affair dating site, and as we've noted above, some sugar daddies are looking for partners but don't want to cheat, so there's a good chance of meeting such a guy on this platform. Moreover, you can set your relationship goals, and there's a 'cyber affairs' filter to find a sugar daddy who's just looking for some fun online.
WhatsYourPrice. On this platform, sugar babies get paid before the date actually takes place—sugar daddies place bids, and a lady is free to accept or not accept it. Finding a platonic partner there is possible; however, it's necessary to clearly state that you're not into intimate relationships.
SugarDaddyMeet. SDM is a great website for people living in the 20 most developed countries. If you are from the US, Canada, Australia, or Europe, you can narrow the search easily to people living in your area and use some pretty good features to contact them.
SugarDaddy.com. It's another great sugar dating website that has almost an equal number of sugar daddies and sugar babies, which is pretty rare for this industry. Basically, it means that the competition is less fierce for women and that the chance of meeting a platonic sugar daddy is higher.
As you can see, there are pretty many places to find a sugar daddy without sugar.
Rules of platonic friendship
If you are going to start a strictly platonic relationship with someone, take a look at some principles such relationships are based on in the sugar dating world.
Setting reasonable boundaries. That's the most important point—at the very beginning, a sugar baby and a sugar daddy should discuss things they are and aren't into and set the boundaries. Note that there are no super-strict rules or anything like that. Some platonic couples flirt, some are just friends, some enjoy sexting, and some don't even talk about it. That's what you should talk about.
Avoiding physical. Hugs are okay, kisses aren't. If you feel that your partner still wants things to get physical, it's already not a platonic relationship.
Avoiding sex talks, unless it's your virtual sugar partner. As we've noted above, in some cases, it's okay, especially if you don't meet in person. However, if your "platonic" partner initiates such conversations all the time, it's not about friendship and companionship, and one day, he'll try to get more than that, so talk about it if it bothers you.
Going on dates is still necessary. Yes, having a platonic date with a sugar daddy is still possible and even common. The only difference is you focus more on a conversation and just enjoy the time you spend together as close friends.
Flirting is okay, but it shouldn't be excessive. It's about the focus—if you flirt all the time and if there's a lot of physical contact, even if there's no sex, it's not a platonic friendship. People who start such a relationship usually focus on conversations and mental intimacy rather than on flirting.
Platonic sugar baby profile examples
Experienced sugar babies know that a profile is incredibly important—basically, it's all you have to attract a sugar daddy online and stand out from competitors. Things get even more complex when it comes to a platonic sugar baby profile as you just can't focus on your sexuality. Here are some tips that can help create the right personal page:
Clearly state that you are looking for a platonic relationship. That's the most important thing to do—that's how you can save your own time and the time of sugar daddies who aren't looking for anything platonic. You should be polite—some platonic SBs look like they are just better than that, diminishing other SBs and SDs on the site. Focus on the positive sides of platonic relationships, not on the negative sides of traditional sugar relationships, and just say you'd like to meet a friend, a mentor, and a benefactor who'd not look for intimacy.
Focus on what you can offer. Provide information on your education, interests, and hobbies. Platonic relationships are characterized not by chemistry and affection but by mental intimacy—let a platonic sugar daddy know if he can have it with you.
Choose the right photos. Sexy photos are the main weapon of "traditional" sugar babies, but you shouldn't use it. If you post hot pictures, you can expect men looking for sugar to reach you, no matter if you stated that you're looking for intimacy or not. Represent yourself as a friendly, open, smart person in everything, including photos. Bikini photos work better, but they will attract the wrong guys.
And here's a good platonic sugar baby profile example:
To sum up, platonic sugar dating is real—it's just less common. If you want to find a platonic partner and do everything right, you'll likely succeed.