Setting Up Mutually Beneficial Arrangements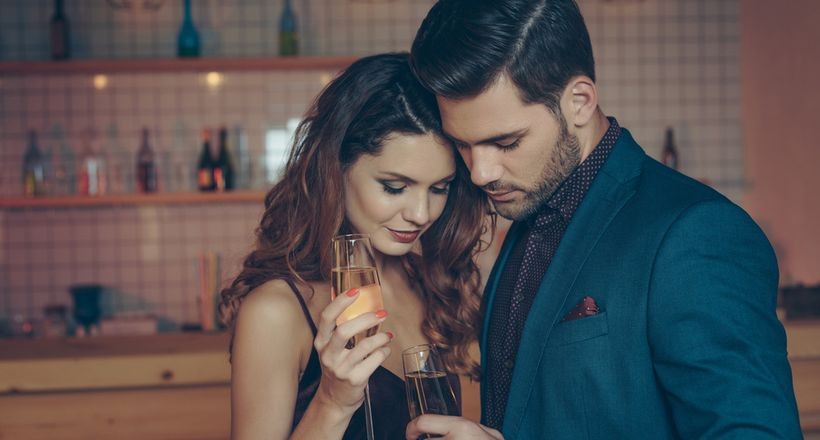 Sugar dating helps the sugar daddy and sugar baby establish a mutually beneficial relationship between the two. However, tackling all the stereotypes and coming out on the top of this arrangement is no easy. Let us have a more insightful view on the steps to set up this mutually beneficial relationship, things to do and avoid.
How to set up the arrangement for a mutually beneficial relationship?
This is one of the most important questions one has before setting up this arrangement. Here are a few steps to help you arrange the mutually beneficial relationship efficiently and avoid uncomfortable complications.
Decide your Preference
Start this arrangement by deciding your preference. Realize your requirements from this relationship and make it easier to look for a suitable sugar daddy or baby. Furthermore, you need to draw a line by highlighting your boundaries and what all you are expecting and are ready to reciprocate.
Set up a preferred age and financial expectancy. On an average, a sugar daddy is preferred to be around and over 35. Moreover, his annual salary should be around the figure of $200,000-$300,000. On the other hand, a sugar baby should be between 22-30 years old with or without any absolute financial figures.
Also decide your sexual preferences. Be clear if you would want any sexual interaction during the duration of the arrangement.
Set Financial Limitations and Expectations
While sugar dating is casual and fun-filled, it also involves the use and exchange of currency, that too in big numbers. Therefore, it is advised to pre-decide how the monetary aspects will be taken care of.
Sugar babies are on the receiving end of the currency, and in most cases, it is pre-decided. The sugar babies can communicate their needs to the daddy, about how much money they wish to have and in what way. The number might be subjected to change due to conflation in needs of the daddy too. However, it is still preferred to have a rough digit in mind that might suit the sugar baby lifestyle.
Sugar Daddies on the hand have to be more thoughtful about the monetary facet as it's them who is paying. In most cases, the sugar daddy fixes a monthly allowance for the babies to conform to. In other cases, they coddle the babies with expensive gifts and vocational tours.
On average a sugar baby earns a figure between $1500-$2500 from her daddy. In addition to that, the daddy can shower her with gifts and take her for a swanky trip.
Find a suitable sugar dating platform
The sugar dating site you choose will have a direct effect on the success of your sugar dating journey. When looking for the perfect platform to join, there are a few factors to take into account, including the number of members, the reputation of the service with the members, the sensible rates, and the availability of a mobile version of the site or a standalone app.
Create an Online Profile
Once the important figures and boundaries are decided, the next step is to set up an online profile on various sugar dating websites. The profile created must clearly communicate the needs and expectations that you have decided in the previous steps. Few steps to keep in mind, however include:
Keep the profile authentic and make sure everything mentioned is accurate and not ambiguous. Be it financial figures or expectations.
Avoid being lewd on the profile as it causes the profile to lose credibility.
Choose a Profile
Once the profile is made, search through the available profiles of the daddy or the baby. Pick the one that meets all your requirements and go on to have a conversation.
Converse and talk openly to your sugar baby
To have an ideal relationship, it is important that you do not hide anything from your sugar baby. Be open to her and get all the expectations cleared out in advance. Moreover, only when you have a proper and comfortable conversation with your sugar baby, will she have any interest in you. So, make sure you lead a good impression right from the beginning.
Plan dating
Once you've picked your sugar daddy or baby and had a few conversations, decide to plan a date. You can arrange the first sugar date in any manner you like but remember that the first date will act as a foundation of your potential arrangement. These ideas and tips could help in sealing the deal:
Building a connection is important. It might not be a romantic connection, but a connection, nevertheless. Engage each other in conversation and make the situation casual and easy.
Be open about the needs and expectations and have the patience and respect for the other person's needs and boundaries too. Communicate all the thoughts, as this would prevent confusion in the future.
Tips to set a mutually beneficial relationship
While initiating a conversation with her, be confident. People here do not like people who are introverts. Talk openly and make her feel comfortable around you.
Get to know about her. Sugar baby would only want to talk to you when you show interest in her life and likings. Talk about life, her future, hobbies etc. to make her open up.
Be frank but be honest. While talking to her, make sure you make her adjust in a proper sugar baby lifestyle. You can do this by talking to her openly. However, make sure you do not lie or build up anything because when you meet, it might lead you in trouble.
Do not make a joke of her life or anything that she is close to. People have different opinions. However, saying out something like that might take the possibility of a relationship away.
Do not show attitude. When you are conversing with her for the first time, make sure to make her feel comfortable around you. Do not show attitude or show-off either.
Lead a proper conversation and do not straightaway jump to the end. Take it slow and ensure that both of you are benefitted from this.
If the meeting goes well, the arrangement can be expected to take off. However, it is just the beginning and is important to not rush or overdo anything. The above-mentioned steps and tips are all you need for to securely set up a mutually beneficial arrangement.
How to end a sugar relationship
There are lots of reasons why you may want to end your mutually beneficial arrangement: sometimes the relationship simply doesn't work out, other times you begin to develop deeper feelings than you would have wanted, and sometimes you have too many sugar babies at a time for you to afford. The good news is that breaking up with a sugar baby is usually far less dramatic and has little to no long-lasting negative consequences.
Ideally, you should end your relationship in person; preferably at a public location to avoid any unwanted scenes, or at her place so that you could leave any time. However, ending a mutually beneficial arrangement over the phone is also acceptable since the whole relationship is already transactional to a point. There is no need to be too blunt and list the things you don't like about your sugar baby: it's best to just say that the relationship didn't work out, but you wish her the best.