How Old are Sugar Daddies and Sugar Babies?
Latest update: Jan 14, 2019
13358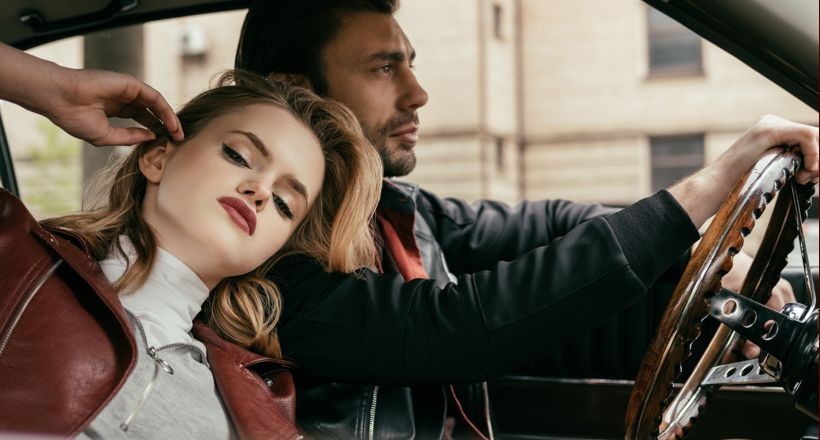 The age issue is not that clear answer about sugar daddy age difference. People have created a lot of stereotypes about sugar daddies, and one of them is about their age too. It is thought that all of the sugar daddies are old. I mean, really old, at least twice or even three times as old as their partners. Apparently, it isn't so.
Both sugar daddies and sugar babies can be of any age, and each of them will find their perfect partner. It is not the age that usually matters. But I will tell you more details below.
How old are sugar daddies?
There is no particular number in this case. You can become a sugar daddy if you have enough money and a desire to sponsor some lady. However, usually, sugar daddies are over 35 or even 40. That is logical because approximately at this stage men know what they want from life and they have all the resources to achieve their goals. The beautiful women they can afford know it, so that's when the mutually beneficial relationship can begin.
By the way, have you checked our whats your price app review?
Age equals money
This is usually the key to understanding the age difference between sugar daddies and sugar babies. Up to the certain age a man has the financial status that allows him to spend on what he considers necessary. The reason why sugar daddies are usually over 40 is the financial confidence and independence. They have this opportunity to sponsor, and so they use it, living a life that they like. No wonder women see it and decide to take the allowance.
What is the average age of a sugar daddy?
As a rule, sugar daddies are from 45 to 60 years old. Older men are not that interested in relationships with women, and the intimate aspect is not the last thing in sugar dating, so you understand why that is so. Anyway, men around 50 are very interested in getting themselves beautiful sugar babies.
But it is not only men who always choose and make decisions. Women's opinions also mean a lot.
Want to avoid typical mistakes daddies make? Check sugar daddy rules on our sugar dating guide.
How old is a sugar baby?
It appears that not every sugar daddy wants his partner to be very young. Of course, there is a big number of men who like young girls who are in their twenties or even younger. However, there is a separate pool of females who are 30-45 years old. They are less popular than younger sugar babies, but still, have their admirers and are lucky in sugar dating.
Why is there an age difference?
Usually, when we see a young woman dating an older man, we consider them to be a sugar couple. Why is that so? This stereotype has the ground, in fact.
The thing is that the ladies in their 20s have quite big ambitions and serious desires, and the young men just can't afford to pay for everything these women want. On the contrary, the older gentlemen who already have some savings don't mind spending their finances on the pretty girls' wishes.