What Is A Reasonable Sugar Baby Allowance To Ask For?
Latest update: Jun 5, 2019
5460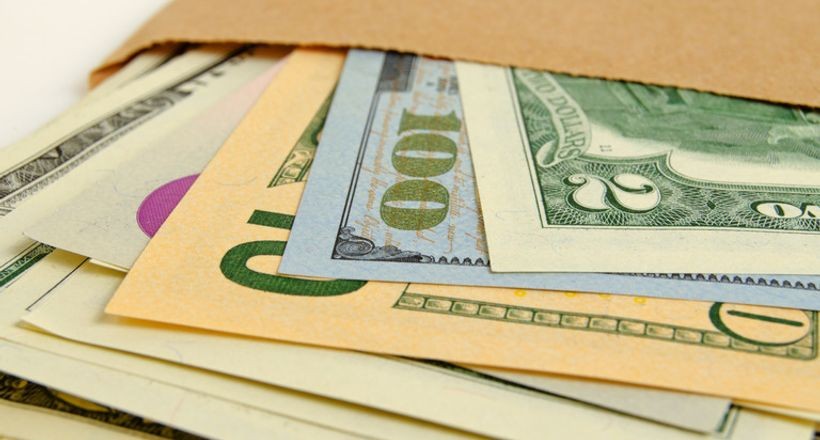 Are you shy to ask sugar daddy for allowance? Have you been rejected before? No matter what your concerns are, we will help you answer this question: what is a reasonable sugar baby allowance to ask for? Let's go!
Not "how much are you worth?"
Before we go on to deciding what is a reasonable sugar baby allowance, we will set the record straight: you are not setting the price of yourself (neither your body nor personality). Getting allowance from a sugar daddy is getting money for the time you spend with him, your emotional investment into the relationship and so on.
The sum you're going to get depends on a variety of factors, including the nature of your relationship with a sugar daddy , you involvement (does he expect you to spend nights and weekends with him?) and so on. A sugar daddy has to pay for the quality attention that you provide to him.
Now as you know this, let's move to set up the allowance level itself.
How much can your sugar daddy afford?
This depends not only on the income of your sugar daddy but also on his life circumstances. Is he married? Does he have kids? If yes, then expect your allowance to be more modest than what you desire. Otherwise, look for a single sugar daddy.
Another thing which will define the reasonable sugar baby allowance is where you and the sugar daddy live. Note that sugar daddies in capital cities and in city centers earn much more than in provinces, therefore, they are capable of sharing with you more.
How much do you need and want?
This is the first question you have to ask yourself before negotiating with your sugar daddy. Do you see the sugar allowance as a bonus to your main income? Or is it your main money source? Figuring this out is crucial because sugar baby allowances vary from hundreds to tens of thousands of US dollars.
Of course, your expectations of sugar baby allowances must be realistic — you can't demand $10,000 if you aren't going to spend most of your time with a sugar daddy and if he's not a top businessman with an income of $80,000. And here comes our next question.
What are the conditions of your sugar arrangement?
Finally, take into account the terms of your relationship. Are you seeing each other every day or just weekly? Do you spend nights with him or only dine in luxurious restaurants? Are you expected to accompany him to secular events? Is your relationship platonic or more intimate? Can you date other sugar daddies at the same time? And so on. The more the sugar daddy expects from you, the more he has to give.
You need to remain realistic — based on your life circumstances, the status of your sugar daddy and other things, your reasonable sugar baby allowance might be between hundreds and thousands of US dollars. After all, don't forget to sincerely discuss your allowance with sugar daddy at the start — this will be half of your success.